China, India sign energy agreement
(China Daily/AFP)
Updated: 2006-01-13 05:46
China and India signed a slew of co-operation pacts in the hydrocarbon sector yesterday to ensure secure energy supplies.
In the "Memorandum for Enhancing Cooperation in the Field of Oil and Natural Gas" signed yesterday between Mani Shankar Aiyar, the visiting Indian petroleum and natural gas minister, and Ma Kai, director of China's National Development and Reform Commission, both sides identified key areas for partnerships.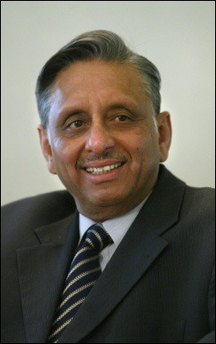 India's petroleum minister arrived in China amid hopes the two Asian giants might cooperate rather than compete for access to the world's hotly contested energy reserves. [AFP]

They include upstream exploration and production, refining and marketing of petroleum products and petrochemicals, research and development, conservation, and promotion of environment-friendly fuels.

The agreement also allows trading in oil and joint bidding in third countries that will help both nations reduce the burden on the exchequers.

"We look upon China not as a strategic competitor but as a strategic partner," said Aiyar at a news conference at the Indian Embassy in Beijing last night.

"Both China and India recognize that unbridled rivalry between them only results in the seller of the assets being benefited irrespective of which of the two countries wins the bid," Aiyar told reporters on Thursday.

"Therefore it does make sense ... to have circumstances in which India and China march shoulder to shoulder."

He added: "I don't think it is necessary for either India or China to purchase its energy security at the expense of the other."

Such cooperation would be subject to information sharing between governments and companies that could facilitate later commercial decisions, Aiyar said.