Malaysia probes abuse of Chinese women
(Reuters)
Updated: 2005-11-27 10:05
Malaysia has launched a probe into the abuse of a Chinese woman in police detention, the latest in a spate of cases of young women from China being badly treated.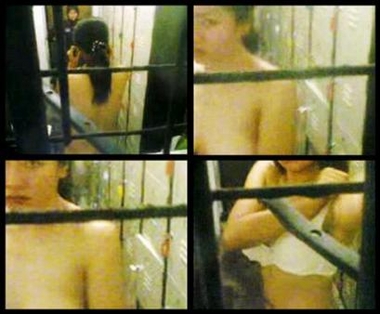 A combination of video grabs from a mobile phone video clip shows a young Chinese woman after she was stripped at a police station in Malaysia. [Reuters]


The scandal surfaced amid reports that Chinese tourists are already staying away from Malaysia because of allegations that the country's police and immigration are targeting Chinese women, suspecting many are involved in prostitution.

Friday newspapers splashed a story about a mobile phone video clip that purportedly showed a young Chinese woman being stripped and mistreated by a woman constable in a police station.

"We have begun investigations to determine what the recording is actually about," Hazam Abdul Halim, police chief for the Petaling Jaya district, told the New Straits Times newspaper.

Deputy Prime Minister Najib Razak called for stern action against the culprits.

"I see that as something serious. This is a slap to our image," he told reporters on Friday.

"I believe the prime minister and the cabinet view seriously this issue because if the video clipping is true, it means this is an act that can affect the image and integrity of the police and the government," he said.

Home Affairs Minister Azmi Khalid, who is due to visit Beijing on November 30, also expressed disgust.

"This should not have happened. If police personnel are really involved, then this is police abuse," he said in parliament after viewing the clip.

"Profiling Chinese women, especially those below 35, as being involved in vice should not have happened," he said.

Malaysia was a major destination for Chinese tourists until this year, when there has been a marked drop in arrivals.

"These stories of harassment of women from China are certainly a deterrent now for genuine tourists coming from that country," a top travel industry official, who declined to be named, told Reuters.