16 killed in magnitude 5.7 temblor in Jiangxi
(Xinhua/Agencies)
Updated: 2005-11-26 13:59
An earthquake measuring 5.7 on the Richter scale struck East China's Jiangxi Province Saturday, killing at least 16 people and injured more than 370, according to the Ministry of Civil Affairs.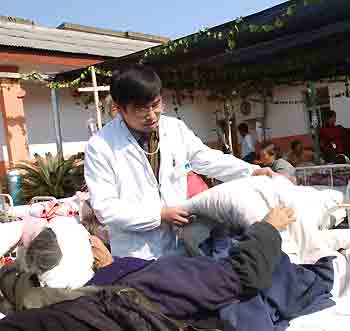 A Chinese doctor attends to a patient in the open for fear of aftershocks Saturday, November 26, 2005.[newsphoto]

The tremor hit the region between Jiujiang, a well-known summer resort on middle reaches of the Yangtze River, and Ruichang, both in Jiangxi Province, at 8:49 a.m. Saturday, China National Seismic Observation Network said.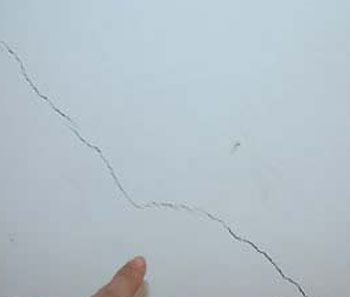 A crack is seen in a wall in Central China's Wuhan, close to the epicenter in East China's Jiangxi Province after an earthquake shook Jiangxi Saturday, November 26, 2005. [cnhubei.com]


The ministry said as of 14:00 the quake had left at least 16 people dead and 370 injured, 20 among them are in critical condition, in Jiangxi and neighbouring provinces. Several aftershocks were reported.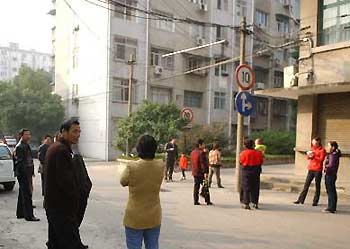 Local residents evacuate into the open after the earthquake in Nanchang, capital of East China's Jiangxi Province, Saturday, November 26, 2005. [Xinhua]