US scholar: Strong China not a security threat
(Xinhua)
Updated: 2005-08-26 11:54
WASHINGTON -- A stronger China does not mean it becomes a threat to the United States and the Asian country's rapid development is to the benefit of the whole world, including America, a US scholar says.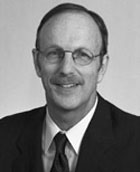 Michael Swaine. [carnegieendowment.org]

Michael Swaine, an expert on US-China military and security policy at the Carnegie Endowment for International Peace, a leading think-tank in the United States, paid tribute to China's rapid growth.

"It is to the benefit of the world, to the benefit of Asia and to the benefit of the United States for China to be continuing to grow, to expand economically, to become more prosperous, to become, as a result hopefully, more stable and more involved in the international community," Swaine told Xinhua in a recent interview.

"I myself don't believe that if China is becoming a larger power with more capability, ... it by definition becomes a threat to the United States," Swaine said.

"If China's growth were to falter, or it began to decline or to break up, I think that many Americans would believe that this would be a very negative consequence for the region, for the world and for the United States. It will produce all kinds of difficulties," said Swaine.

Swaine noted that the United States and China have "cooperative, convergent and overlapping interests" in many areas.

"They want peace, stability and prosperity in Asia. They want the maintenance of basically market centered economies in Asia. They want to have free access to critical economic products, such as energy. They want to solve peacefully certain problems in the region such as the Korean Peninsula issue, the problems of the Middle East, and the Taiwan issue."

But he also admitted there are certain areas that could become "very conflictual" between the United States and China and said the US-China relationship is probably the most complicated bilateral relationship in the world.

"It combines elements of competition and suspicion with elements of cooperation and some level of trust although the levelof the trust is far too low for what it should be," said Swaine.





| | |
| --- | --- |
| | |
| China-Russia joint military drill ends | |

| | |
| --- | --- |
| | |
| Leaflets cover floor at a Nanjing medical expo | |

| | |
| --- | --- |
| | |
| Chimpanzee suffers from smoking addiction | |
Today's Top News
Top China News

US scholar: Strong China not a security threat




Taiwan CEO aims to renounce island links




Peace Mission 2005 ends in blaze of glory




No agreement with EU at textile talks




Citibank seeks 19.9% of Shanghai lender




Xinjiang cracks down on terrorist threat