Carina Lau to be short-lived CEO
(CRI)
Updated: 2005-08-09 16:06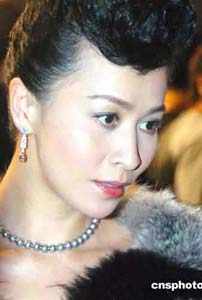 Carina Lau [cnsphoto]

Since being appointed as executive president of Hong Kong's TVMART Channel, actress Carina Lau is not expected to continue as CEO for longer than seven months, due to negative losses of 40 million Taiwan Dollar.

As for the reasons of the company's downward operation, Hong Kong residents are not used to do shopping through television and also the shopping channel invited hosts from the serious news channel, two of which made it a failure.

Hong Kong actress Carina Lau was invited as CEO because the company coveted her fame and influence. Carina told the media that because she was not that well educated, the decision made by her might have some negative influence on the company.