Actor Tony Leung shies away from spotlight
(Xinhua)
Updated: 2005-04-20 08:55
Dubbed as Asia's Clark Gable, Tony Leung has obtained many film awards in the past few years including Best Actor at the Cannes Film Festival in 2000.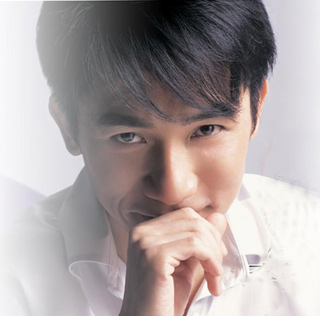 Tony Leung: 'The others thought I was playing a character, but actually I was living behind the character' [sina]


He also won the top prize for actors at this year's Hong Kong Film Awards for his role in the futuristic romance "2046."

However, the reserved actor prefers a simple life and his greatest pleasure is to "enjoy the charming moments of filmmaking," Leung said in an exclusive interview with Xinhua.

Leung, with more than 20 years of acting experience, has played various kinds of characters and loves them all.

"I like each role and they are all interesting for different reasons."

Leung won Best Actor at the Cannes Film Festival in 2000 for his role in the film "In the Mood for Love," a critical favorite among foreign filmmakers and audiences.

His devotion to acting and presentation of delicate feelings have earned praise from film circles worldwide.

His name is found in many articles written by international wire services such as The Associated Press, Reuters and Agence France Presse.

Asked why he liked to work with the so called cult director Wong Kar-wai, he said he and Wong have established a mutual trust relationship, adding that Wong's team is professional.

Leung said Wong's only aim is to make a good film that people will enjoy.

"I like the atmosphere very much while working with Wong," Leung said. "I do not feel any suffering while I work as I am doing what I love."

The Hong Kong star said change during the creative process is normal on a movie set. If a new concept or good idea emerges, why not change, he said.

Asked about his craft, Leung said life experience is the most important thing. He added that acting skills can be learned and mastered with practice and exercises. Books and filmmakers provide inspiration for his work, Leung said.

He noted he has never thought much about fame and fortune, and that his challenges often come from the roles he chooses.

Talking about his leisure time, Leung said he prefers reading books including detective stories and often watches films at the cinema. He said the atmosphere in a cinema is amazing and is the only place to see movies.

He said his favorite stars include Robert DeNiro and Hong Kong star Chow Yunfat.

Oscar-winner DeNiro once singled Leung out for praise a few years ago. DeNiro was quoted by AFP as saying he admired Leung's work in "In the Mood for Love."

On the future trend of the Hong Kong film industry, Leung said joint productions with the Chinese mainland will become more common.

He said it is a good idea for Asian filmmakers to join together and expand the market. It could result in more money, which will lead to more high-quality films.




| | |
| --- | --- |
| | |
| Paris Hilton launches perfume | |

| | |
| --- | --- |
| | |
| Time's 100 most influential people gather in NY | |

| | |
| --- | --- |
| | |
| Chinese model contest | |
Today's Top News
Top Life News

KMT leader to visit mainland April 26-May 3




Two Americans get jail for DVD piracy




FM: Annan's advice taken on board




China congratulates Ratzinger as new pope




Tokyo court rejects appeal of war victims




Bush, US Senate jerk up pressure on yuan