Son finally takes Chiang Ching-kuo's surname
(Agencies)
Updated: 2005-03-09 08:44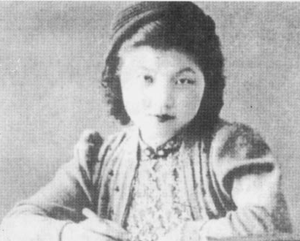 John Chiang Hsiao-yen's mother Chang Ya-juo [baidu]


The biological son of late Taiwanese leader Chiang Ching-kuo has finally taken his father's last name and became a member of the Chiang family, which ruled Taiwan island for four decades after 1949.

The sole surviving son of the late leader had previously used the family name of his mother, Chang Ya-juo. He is now called John Chiang Hsiao-yen, a title kept out of reach for more than 30 years.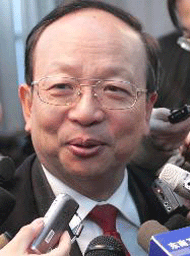 John Chiang Hsiao-yen, now Chiang Hsiao-yen meets the press. He was born out of wedlock to Chiang Ching-kuo and his mistress Chang Ya-juo in Guilin, in 1941. [baidu]

"I applied for the name change at the census office March 2," Chiang was quoted by the South China Morning Post as saying, adding the revision completed his long journey to be recognized as part of the Chiang family.

He and his twin brother, Winston, were born out of wedlock to Chiang and his mistress in Guilin, Guangxi, in 1941.

Their mother died during their childhood on the mainland. Their father later arranged to bring them to Taiwan.

To cover up the affair, their uncle and aunt on their mother's side became their parents.

He kept his mother's last name to show respect to her and to avoid embarrassing Faina Chiang Fang-liang, official wife of the late leader.

Following her death in December last year, he decided to take up his family name.




| | |
| --- | --- |
| | |
| Zhou Xun as magazine cover girl | |

| | |
| --- | --- |
| | |
| A Mei in tax scandal: Report | |

| | |
| --- | --- |
| | |
| Backstreet Boys to go on tour | |
Today's Top News
Top Life News

People's congress prepared to 'fulfil history'




Lenovo wins US nod to buy IBM PC




Corrupt officials seized and punished




State banks urged to reform with gov't input




China hints at death penalty reform




Education void expands wealth gap