GM charges Chery for alleged mini car piracy
By Gong Zhengzheng (China Daily)
Updated: 2004-12-18 00:37
US auto giant General Motors (GM) filed a lawsuit against China's Chery Automobile Co for alleged piracy of a mini car developed by its South Korean affiliate Daewoo.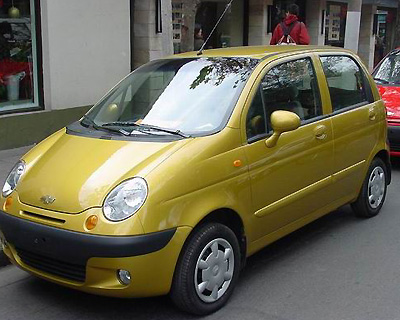 Spark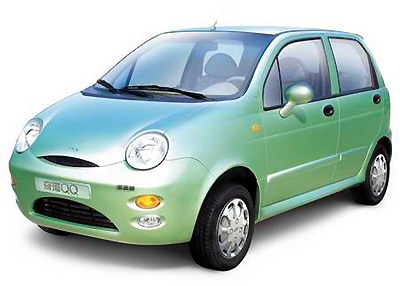 Chery QQ

The lawsuit, launched in the name of GM Daewoo Auto & Technology Co Ltd, contends Chery's QQ copied the design of Daewoo's Matiz while Chery claims it developed the QQ on its own.

GM's investigation results showed the two vehicles "shared remarkably identical body structure, exterior design, interior design and key components," GM China Group said in a statement on Thursday night.

GM's joint venture with Shanghai Automotive Industry Corp (SAIC) and Wuling Motor Corp in the southern Guangxi Zhuang Autonomous Region began producing the Matiz under licence from Daewoo as the Chevrolet Spark at the end of last year.

Chery, a State-owned car producer formed in eastern Anhui Province, began making the QQ in 2002.

"The Chinese Government advised GM to resolve the issue through mediation or legal means," Ken Wong, general counsel of GM Daewoo, said in the statement.

"Despite our good faith efforts and the assistance of the Chinese Government in the past year, Chery has been non-responsive to mediation efforts, and has even stepped up efforts to export the vehicle to other markets," Wong said.

Chery's alleged infringement has also been impacting the 4,300 employees of the GM joint venture and nearly 100 dealers for their Spark model in China, said Tim Stratford, general counsel of GM China Group.

GM China Group said some 8,000 Sparks have been sold in China.

Sales of the QQ are much higher than that of the Spark because of its earlier launch and lower prices, but the Chery official declined to reveal specific figures.

However, an official from Chery defended the company's practice on Friday, saying: "We conduct product designs according to international rules."

"Chery is one of the key State-backed automakers with depends on itself for self development," the official told China Daily.

The GM lawsuit came after officials from the State Intellectual Property Office announced in September that Chery's alleged infringement does not exist according to evidence provided by GM, despite the QQ's similar appearance with the Spark.

Japan's Honda Motor sued Shuanghuan Automobile in northern Hebei Province for infringement starting in October.

Honda accused Shuanghuan's Laibao SRV of copying its CR-V sport utility vehicle, requiring a compensation of 100 million yuan (US$12.1 million).

The Japanese automaker began making the CR-V in April at its joint venture with Dongfeng Motor Corp in central Hubei Province.

Toyota Motor Corp filed a trademark infringement lawsuit against Geely, the privately-owned compact car maker in eastern Zhejiang Province last year, but lost the case.

Analysts say more intellectual property disputes between domestic and foreign automakers will emerge as a result of Chinese firms' lack of strong development capabilities and the more profitable car market in China than in developed nations.

"Chinese automakers must enhance their independent development capabilities, instead of copying others. Otherwise, we will lag further behind foreign rivals," Jia Xinguang with the China Automotive Industry Consulting and Development Corp, said in an interview with China Daily.

Around 90 per cent of China's passenger car market is controlled by foreign brands.

Sales of China-made vehicles are forecast to exceed 5 million units this year, up from 4.4 million units last year.




Today's Top News
Top China News

China prepares to enact law against secession




GM charges Chery for alleged mini car piracy




EU hints to lift China arms ban in June




More cash allotted to cut poverty




Unemployment rate lower than expected




Info chief promises media better service