Taipei spy built network in USA
(China Daily)
Updated: 2004-08-16 06:37
Chinese-born American David Wei Dong, who is accused of stealing State secrets, may have "elicited a huge network of Taiwanese spying in the Eastern United States," a well-placed source told China Daily.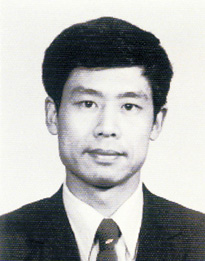 Chinese-American Dong Wei will be charged with espionage. [newsphoto/file]

"Witnesses have revealed that a couple of people on Taiwan's intelligence agency's payroll, including Dong, passed large amounts of intelligence to Taiwan," the source said.

The witnesses mentioned by the source partially are based on oral declarations by another two figures who were arrested in China on espionage charges in 2001. One is Qin Guangguang, who was convicted to 10 years of imprisonment in July 2001 (and was released later for medical treatment) and the other is Wu Jianming, who was expelled from China in the same year.

Dong was arrested last September shortly after he entered the mainland, and now is being held in Guangzhou, capital of South China's Guangdong Province.

The US Embassy and Consulate only confirm a few basic facts, including he was an American citizen.

The investigation that fingered Dong as being on the payroll of Taiwan's top intelligence agency, the "national security bureau," shows that he collected confidential information, including speeches by China's top leaders in closed-door meetings, information about political and economic conditions; and Beijing's policies towards Taipei and the United States.

Recruited by Taiwanese Peter Wang, then a key figure with the Taiwan's "national security bureau," and current deputy secretary-general, Dong also introduced several "influential figures" to the intelligence agency for their spying acts against the mainland in addition to "lobbying activities" and "dollar diplomacy" in US political circles, according to the source.

For his espionage, Dong allegedly received US$3,000 per month from the Taiwanese spy agency as payment for his spying and US$7,000 to his fund for "work." He also accepted a US$268,000-valued house from the agency.

Dong will be transferred, "in all likelihood very soon," to prosecutorial departments for public prosecution, the source said.

According to Article 110 of China's Criminal Law, those who commit espionage and endangers national security will be sentenced to no less than 10 years of imprisonment or life imprisonment; and if the circumstances are relatively minor, the sentence is to be not less than three years and not more than 10 years of imprisonment.

Dong's family has employed Chen Manping with Guangdong Qiyuan Law Firm as Dong's counselor.

There is no word yet on the exact date Dong will go to trial or what sort of sentence he could be facing.

According to the Chinese judicial system, formal indictment occurs when authorities make a decision to prosecute.

"As the case involves State secrets, I think the court may not conduct a public trial," Chen said.

Chen told China Daily yesterday that his last meeting with Dong was on July 25 and the next is scheduled "in the coming two days."

Refusing to give out more details, the lawyer said that up to now, the procedure has been legal and he denied there was any pressure from outside sources although he admitted the sensitivity of the case.

Dong, 52, a former Beijing-based newspaper correspondent in Sichuan Province, also recruited Chinese students by granting them scholarships, drawing money from a US$1 million fund set up by the Taiwan military intelligence agency, according to the investigations.

Dong left the Chinese mainland to study in the United States in 1986 and became a US citizen in 1994.

Evidence shows most of Dong's activities were allegedly conducted while he lived in the United States.

The Chinese mainland has announced arrests of a number of people over the past several years on spying charges.

Li Shaomin, a Chinese-born American and Gao Zhan, a Chinese-American scholar were convicted and were expelled from the country in 2001. The above mentioned Qin is the permanent resident of the United States and Wu is a US citizen. They were all charged for collecting classified information against the mainland for the Taiwan intelligence agencies.

It is still unclear whether the US authorities have been aware of espionage occurring in the past several years in their territory or of the spying network involving US citizens or permanent residents.

Li Jianhua, a senior official with Chinese Embassy in Washington said all the countries are concerned about their own countries' security, saying that US people hold "negative reactions" to espionage.

"So do Chinese people," Li told China Daily by phone.

An international relations analyst involved in Sino-US issues who asked to remain anonymous warned that those espionage activities inside the territory of the United States also harm US interests.

In fact, besides these committing espionage against the mainland, the Taiwan intelligence agencies' job also included obtaining classified US information.

Back to 1998, 1999 and 2000, US official memorandums have warned that Taiwan's intelligence agencies attempted to obtain US technology of advanced weapons and economic confidential information, which would "pose a threat" to the country.

Taiwan authorities have "a substantial intelligence presence in the United States" and focuses its spying efforts on the United States and China, the reports said.

In addition, enrolled by the intelligence agency, Dong confessed he and some other people also worked with Taiwanese lobbyists who paid "tens of millions" US dollars to US consulting firms and foundations every year to "seek support" from the US for Taiwan, and sought to influence US politics by their "dollar-diplomacy."

The source said Dong had confessed that besides valuable gifts, Dong also saw some Taiwan intelligence employees sending "red envelopes (cash)" to US senior officials.

Dong said that in the Spring Festival of 2002, he saw an assistant of Peter Wang send a US senator "expensive china" and a "red envelope" which is claimed to have contained US$10,000.

Dong added that he was told that the intelligence agency also sent cash to some influential officials in the US Government through consulting firms although the acts are illegal in the country.




Today's Top News
Top China News

Chinese lead gold tally in best opening performance




Taipei spy built network in USA




China 'regrets' Japanese shrine visit




Zhejiang mudslide kills at least 25




College admission scandal revealed




Growing energy demand nagging nation