Lee-Hom Wang to sing solo in Beijing
(CCTV.com)
Updated: 2004-08-04 13:35
Taiwan pop singer Lee-Hom Wang is to hold a solo concert in Beijing Capital Gymnasium on August 21. It will be his debut solo appearance in China's capital.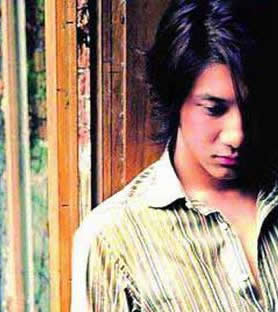 Lee-Hom Wang [baidu]

Preparations are already underway. Fans expect Lee-Hom Wang to sing his own songs during the concert. And one lucky fan who was the first to buy a VIP ticket was invited to join Lee-Hom Wang at the press conference this week. The fan brought a special present for Lee-Hom Wang -- a beautiful necklace.

Lee-Hom Wang has also invited his younger brother to join his music tour. He said, "My brother is still at college, it'll be his first time to see me in concert. I am really happy about his coming, and I will take him to frontier areas like Tibet, Yunnan and Xinjiang. We can discuss music together, I think he'll learn a lot."

Another high point of the concert will be Lee-Hom Wang singing, with a handful of fans, the song "hand-in-hand", which he composed with singer David Zee Tao.