Feng Xiaogang named Asian star by BusinessWeek
(asianfilms.org)
Updated: 2004-07-19 10:45
One of China's most celebrated filmmakers, Feng Xiaogang, has been named as one of the "Asian Stars of 2004" by popular American magazine "Business Week".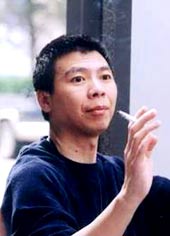 Feng Xiaogang [file photo]

The magazine has given this prize to 25 celebrities each year since 1998 in recognition of those who are at the cutting edge of their professions in Asia.

All together, 5 Chinese people were among this years' honor list, including the president of the People's Bank of China, Zhou Xiaochuan, CEO of SOHO group, Zhang Xin and the president of Dongfeng Motor Company, Miao Wei.

Born in 1958, Feng Xiaogang is a native of Beijing and the son of a Communist Party college professor and a factory nurse.

Feng learned his craft not through film school (like many of the Chinese filmmakers). He worked his way up from the production side of television, then started writing scripts. After eight years as a scene painter with an army theatrical troupe, he found a job in the art department of a TV station.

In 1991 he adapted a novel about contemporary Chinese immigrants' lives in the United States, then went to New York to direct it, resulting in the highly popular television series "Beijingers in New York" aired in China in 1992. The TV series gave Feng Xiaogang what he had long wanted - it established him as a director.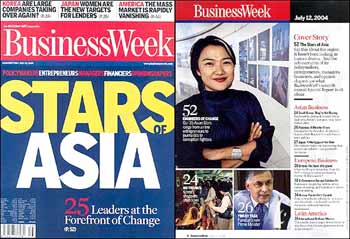 As the hottest commercial film director in China, Feng started to make a series of "New Year Celebration Movies" in 1996, with Dream Factory (Jiafang yifang, 1997) as the first, Be There or Be Square (Bujian busan, 1998) as the second, Sorry, Baby (Meiwan meiliao, 1999) as the third, and A Sigh (Yisheng tanxi, 2000) as the fourth.
Feng first gained international recognition with films such Big Shot's Funeral and A Sigh. However, it was last year's blockbuster Cell Phone which properly promoted him into the world league of filmmakers.
Unlike arthouse darlings Chen Kaige and Zhang Yimou, Feng is a new species in China: an out-and-out commercial filmmaker whose goal is only to entertain the biggest audience he can reach.
Feng Xiaogang's filmography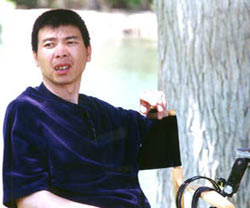 Screenplay:
Big Shot's Funeral (2001)
Dream Factory (1997)
Born Coward, A (1994)
After Separation (1992)
Director:
A World without Thieves (2004)
Cell Phone (2003)
Big Shot's Funeral (2001)
Sigh, A (2000)
Sorry Baby (1999)
Be There or Be Square (1998)
Dream Factory (1997)
Lost My Love (1994)
After Separation (1992)
Actor:
Who Cares (2001)
Dream Factory (1997)
In the Heat of the Sun (1995)
| | |
| --- | --- |
| | |
| Sharon Stone in Rolling Stone | |

| | |
| --- | --- |
| | |
| Three generations of Presley women | |

| | |
| --- | --- |
| | |
| Karen Mok represents cosmetic products | |
Today's Top News
Top Life News

China opposes US congress' resolution on Taiwan




Predicted rains signal flood, mud slide alarm




Zarqawi group puts bounty on Iraqi PM's head




Expert: Economy not overheated in all areas




Grain supply deficit remains




Videotape shows American's decapitation