Hyped beauty takes girls under knife
By Echo Shan (Chinadaily.com.cn/cns)
Updated: 2004-07-07 13:58
Who will benefit most from China's rampant plastic surgery? Those "duck-turned swans?" Maybe, for good-looking faces may probably lead to money and success. While, on second thought, the answer would be runners of plastic surgery trades. The beauty biz hyped by large-scale media circus has laid them new "golden eggs".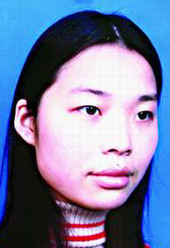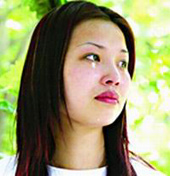 Yang Yuan, (L-R) before and after plastic surgery, has filed a lawsuit against the Miss Beijing Pageant committee for refusing her competing. [file photo]

A batch of Chinese young girls, most average in looking, leave far behind them
traditional respect for the born body given by parents and swarm to plastic surgeons
for a polished face.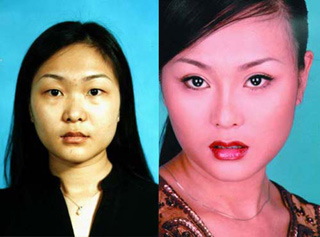 Hao Lulu, (L-R) before and after the plastic surgery, is crowned by the media as China's first artificial beauty. [file photo]

Seasoned businessmen, no wonder, grasp the opportunity by offering free services to
selected beauty freaks, as, with no exception, are covered from the very beginning to the end by mass media. Then naturally, as changed faces glitter before people's eyes, a large group of potential plastic surgery customers are fostered.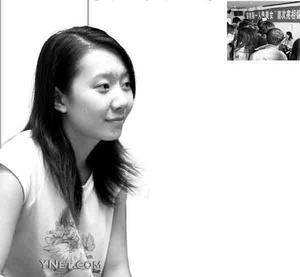 Zhang Wei, Shenzhen's first artificial beauty, waits to answer media questions after a facelift. [file photo]

From the widespread story of Beijing girl Hao Lulu, crowned as China's first artificial beauty, to the heroine Yang Yuan, a recent entertainment page hit, who filed a lawsuit against the Miss Beijing Pageant committee for being barred from the contest as a man-made beauty, the idea of plastic surgery creeps into average people's minds gradually.

A survey shows that money spent on beauty products and services by urban well-offs is on the rise sharply. They more turn to themselves and spiritual enjoyment than material comforts before. It's reported that the beauty service has become the 4th consumption hotspot following housing, auto, and travel.

While people tend to be more and more tolerant to plastic surgeries, medical experts continuously warn of the existing risks involved, saying it the last resort for people.




| | |
| --- | --- |
| | |
| Lee-Hom Wang to sing solo in Beijing | |

| | |
| --- | --- |
| | |
| Titbits of life in Beijing | |

| | |
| --- | --- |
| | |
| The European premiere of Catwoman | |
Today's Top News
Top Life News

Japan, China set up explosive Asian Cup final




Measures go online to protect surfers




President Hu to US: Keep promises on Taiwan




East-west gas pipeline wrapped up




Medical team heads for Tibet




New N. Korean missiles could reach US land