CDC director resigns for SARS outbreak
(Agencies)
Updated: 2004-07-01 11:02
The Health Ministry has blamed this year's outbreak of Severe Acute Respiratory Syndrome on several people at the Center for Disease Control and Prevention (CDC), Xinhua news agency said on Thursday.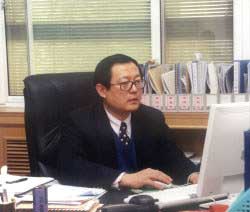 Li Liming, former CDC director. [chinanews.com.cn]

The cases had been linked to the CDC's National Institute of Virology in Beijing, which had carried out experiments using live and inactive SARS coronavirus. The World Health Organization had expressed concern about bio-safety procedures at the institute.

CDC Director Li Liming and several others have resigned to take blame, and four of his colleagues had been disciplined.

"The source of the SARS epidemic this year has been proved through investigation. Several people at the Center for Disease Control and Prevention should assume responsibility," Xinhua quoted the Health Ministry as saying.

One person died and nine were infected in the outbreak, mainly centered in Beijing but also including two cases in eastern Anhui province.

The small outbreak began in March and the WHO declared it contained in May.

SARS first emerged in late 2002 and spread around the world to infect 8,000 people in nearly 30 countries, devastating the airline and tourism industries. Nearly 800 people died worldwide.

China, hardest hit after hiding the extent of the disease in the early stages, declared victory over that outbreak in July 2003.




Today's Top News
Top China News

Beijing ready to talk with Taipei on 'three links'




CDC director resigns for SARS outbreak




China to lift restrictions on foreign banks




China opposes Japan's sea gas decision




New licensing law streamlines bureaucracy




Beijing's heritage status to be questioned