President: Iraq not to become a US "puppet"
(Agencies)
Updated: 2004-06-05 20:54
Iraq's new president said in remarks published Saturday that free elections were needed as soon as possible so that the country does not become a U.S. "puppet."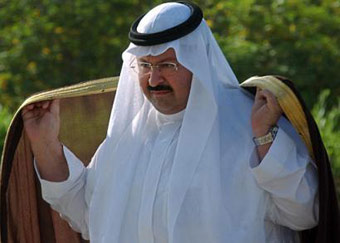 Iraqi Governing Council chief Ghazi Mashal Ajil al-Yawer walks inside the Green Zone in Baghdad, Iraq, in this Tuesday, May 18, 2004 file photo. [AP]

Ghazi Mashal Ajil al-Yawer, a Sunni Muslim critic of the occupation, was named to the largely ceremonial post June 1 after Iraqi officials prevailed in their choice for president over the candidate favored by the United States.

He told Munich's Focus magazine he hoped that the United Nations would support "free, fair and transparent elections" as planned by January 31, 2005.

"The sooner the better," he said in the interview printed in German. "For decades Iraq was the play toy of various dictators. Now it should not be permitted to be the puppet of the great powers. Therefore it is absolutely necessary to bring the power back to the Iraqi people as soon as possible."

The interim government is to take power June 30 and one of its first tasks will be to negotiate an agreement on the status of U.S.-led international forces that are to remain in Iraq following the return to sovereignty.

Though al-Yawer said elections should be supervised by the United Nations, he emphasized "one thing must be very clear: from now on decisions are ours."
Today's Top News
Top World News

China wins praise for bold reforms at APEC meeting




About 30,000 reservoirs have safety problems




China liberalizes grain trading, pricing




Efforts 'paying off' on market status




China to send anti-riot peacekeepers to Haiti




Proposal: Iraqis may send US-led troops home