CCTV host sued by former lover
(Shenzhen Daily)
Updated: 2004-04-29 10:00
A female doctor has sued famous CCTV host Zhao Zhongxiang, accusing him of owing her 3,800 yuan (US$463) and injuring her.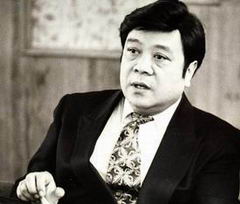 Zhao Zhongxiang: The law is fair. [sina]

The doctor, who claimed that she had seven-year extramarital relationship with Zhao, demanded 10,000-yuan compensation from him. She also demanded Zhao pay her the 3,800 yuan which she said was a medical treatment fee, but she refused to specify what injury she suffered from Zhao.

The 38-year-old doctor, Rao Ying, told the Shanghai-based Xinwen Wubao newspaper and Chongqing-based Chongqing Commercial Daily that she was impregnated twice by Zhao and underwent abortions both times.

She claimed to have sufficient evidence against Zhao, including tapes, witnesses, and other "powerful evidence."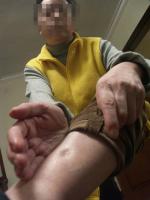 Rao Ying shows to the reporter her bloated leg. [sina]

In an interview with the Huaxi Metropolitan News on Tuesday, Rao said she worked as doctor for CCTV for six months in 1996, but quit the job for reasons she "did not want to say."

Zhao began to shy away from Rao in 2001, after she divorced her husband, quit her job and became bad-tempered, the Xinwen Wubao said.

Rao sued Zhao at the Fengtai District court in Beijing after the Haidian District court, where Zhao lived, turned down her case for seven times.

Zhao is one of the first CCTV hosts and he is a household name known for his magnetic voice and for his outstanding dubbing work in a CCTV documentary serial, The World of Animals, in the early 1980s.
Today's Top News
Top Life News

Beijing confirms 2 SARS patients




Holiday to see 90m travellers




Korean nuclear issue centre of discussions




Fight to intensify on counterfeiters




Leader accountability system to be backed




Eyes open at trade deficits