Movie star fined 7.1m yuan for tax evasion
(Xinhua)
Updated: 2004-04-07 10:18
The two-year tax evasion case involving Liu Xiaoqing, a Chinese movie star, finally closed Tuesday, with a ruling fining her company 7.1 million yuan (US$858,500) and giving its general manager Jing Jun a three-year imprisonment.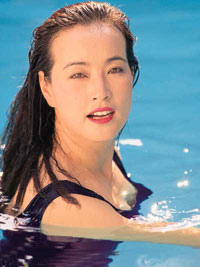 Liu Xiaoqing [Xinhua file]

According to the People's Court of Chaoyang District in Beijing, Liu's Xiaoqing Culture Art Co. Ltd. was charged with evading nearly 6.68 million yuan (US$807,730) of taxes from 1996 to 2001.

The court said the illegal tax conduct of this company, which fabricated account books and evaded a 30 percent of the total taxes each year, had constituted a crime.

Jing Jun, mainly in charge of the company's financial work, was convicted of being directly responsible for the tax dodge.

Considering the company had already paid back all the evaded taxes before the ruling, the court had shown leniency in penalty.

Liu Xiaoqing, who was the company's board chairwoman, was released on bail last August after a year in jail. She has not been charged in the case against the company.

Beginning as an actress, Liu won fame and awards in the 1980s for such features as "A Town Called Hibiscus".

Capitalizing on her celebrity, Liu built a business empire in the 1990s that included film production and investments in real estate and cosmetics.

Since her release, Liu has returned to acting on television. She resumed public appearances in last November.
Today's Top News
Top China News

Interpretations of HK Basic Law 'timely, necessary'




Cheney's China visit to centre on Taiwan




Aviation sector to open wider




Red light for "feast on a beauty's body"




For sale: coastal islands




Panda cubs by the dozen coming soon