Google introduces free e-mail service
(Agencies)
Updated: 2004-04-02 09:23
Google Inc. is introducing a free e-mail service to send a blunt message - the maker of the world's most popular online search engine is pulling off the gloves in its clash with high-tech heavyweights Yahoo! Inc and Microsoft Corp.
The company unleashed the latest blow in a fierce fight for Web supremacy late Wednesday by promising to deliver 250 to 500 times more storage space than the market-leading e-mail services provided by Yahoo and Microsoft's Hotmail.
But there's a catch to the e-mail. Hoping to turn a profit from the service - dubbed Gmail - privately held Google has programmed its computers to dissect the topics being discussed in the e-mails and then deliver text-based ads related to the subjects.
For instance, an e-mail from one friend to another discussing an upcoming concert might prompt Google to include an advertising link from a ticketing agency.
"I don't think (the ads) will be annoying at all," Google co-founder Larry Page said during an interview Wednesday. "We think this will give us a business model that will work and allow us to provide a high-quality service."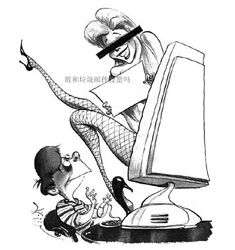 Google + e-mail = Gmail
Google Inc, No. 1 Web search firm will launch e-mail service (no kidding) in latest salvo against Yahoo and MSN.


Page said Gmail shouldn't raise serious privacy concerns because Google plans to closely guard the content of the e-mail messages. Ads are unlikely to accompany most e-mails, he said.

Gmail will offer 1 gigabyte of storage space, roughly 500,000 pages of e-mail. Gmail users will be able to receive up to 10 megabytes in a single e-mail - more than the free services of Yahoo and Microsoft's Hotmail allow to be stored in an entire mailbox.

Yahoo offers up to 4 megabytes of free e-mail storage while Hotmail provides 2 megabytes of free storage. Both services charge for additional space.

Gmail also will enable its users to type a keyword into a built-in search box to find information contained in their e-mailboxes within a matter of seconds.

For now, Mountain View, Calif.-based Google is only opening up the service to invited users but expects to make it accessible to everyone within a few weeks, Page said. People interested in signing up for an e-mail account are being encouraged to register at www.gmail.com.

Google's e-mail expansion is likely to escalate its mounting competition with Sunnyvale, Calif.-based Yahoo and Redmond, Wash.-based Microsoft.

While those two giants have been revving up their own search technology, Google has recently unveiled a series of improvements to protect its turf.

By offering e-mail, Google is now invading a space dominated by Yahoo and Microsoft's Hotmail.

Yahoo has 52.6 million unique users per month in the United States, according to a February survey by online research firm comScore Media Metrix. Hotmail is next, with 45.4 million users. AOL has 40.2 million users, but they pay monthly subscriptions.

Officials at Yahoo and Microsoft's Hotmail division declined to comment specifically on Google's entry into the new category. Yahoo released a statement promising to "continue to be an innovative leader by integrating and delivering new features that add value to people's lives."

Google had been testing its e-mail service for about a year internally before deciding to offer it to the general public.

"We think e-mail is one of those things that is not as useful and as well organized as it should be," Page said. "People have been asking us to do this for a long time."
Today's Top News
Top World News

Nation indignant over US arms sale to Taiwan




China to US: Stop spying in border areas




2008 Games to bring US$16b business




Flight insurance dispute soars




Technical standards updated to suit WTO




National power needs require investors