Computer game banned for smearing China
(Xinhua)
Updated: 2004-03-19 15:44
China's electronic and online gaming regulator issued an order Wednesday to investigate and recover all copies of a computer shooting game that allegedly smears China's national image.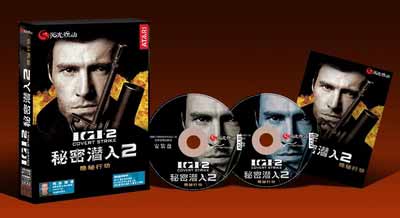 Xinhua
"Project IGI2: Covert Strike" was accused of intentionally blackening China and the Chinese army's image as a freelance mercenary fights in the game across three linked campaigns in the former Soviet Union, Libya and China, where he steals intelligence and conducts sabotage in China and shoots at China's soldiers while China's national flag and signs like "China Aviation" pop up frequently.
The State Press and Publication Administration (SPPA) said the game has violated China's gaming regulations that prohibit introduction and publication of games that hurt China's national dignity and interests.
All copies of the game, said SPPA sources, are illegal and willbe recovered. The game's publishers, producers and sellers in the country will be punished according to law.
The game was created by the Norway-based Innerloop Studios AS and published by the UK-based Codemasters last summer.


Today's Top News
Top China News

China puzzled over US filing tax complaint at WTO




Chen, Annette Lu slightly wounded in shooting




Specific reform objectives set for banks




Marriage bells toll in cyber churches




Chinese, French women hold dialogue




Computer game banned for smearing China