China's transsexual eyes Miss World crown
(People's Daily)
Updated: 2004-02-26 10:34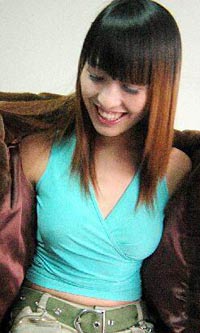 Lili is satisfied to be a woman. [sina]
Chen Lili, a Chinese transsexual would like to compete for the qualifier Final held in Sichuan Region for Miss World in the region of China. The news has aroused special attention among the public.
Zhang Ruiling, Director of Organizing Committee for the Miss World Contest at Sichuan Region said Feb 23 that after contacting the headquarter of the Miss World competition, the Committee had approved Chen's request to take part in the qualifier competition.
It is reported that Chen is the first transsexual to compete for the Miss World in the world.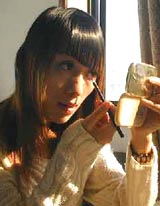 She wishes to win the championship and will treat the fair competition seriously no matter how the outcome turns out to be, said Chen.
Personal reference of Chen Lili:
Cheng Yongjun (the name used by Chen Lili before he changed sex) was born in Feb 1980 in a peasant family at Yilong Country, Nanchong City of Sichuan Province. Chen enjoyed decking out like a girl in his childhood. Chen received a transsexual surgery in Qingdao in November 2003. On 11 February 2004, she received her ID card, which justified her female identity, from the Public Security Bureau of Nanchong.
Today's Top News
Top Life News

China puzzled over US filing tax complaint at WTO




Chen, Annette Lu slightly wounded in shooting




Specific reform objectives set for banks




Bush urges allies to stick with united mission




Marriage bells toll in cyber churches




Chinese, French women hold dialogue