Internet fills in empty nests
(China Daily)
Updated: 2004-02-18 09:00
The first thing Yang Zaolun does after breakfast every day is open his e-mail from his sons. This is the highlight of his day.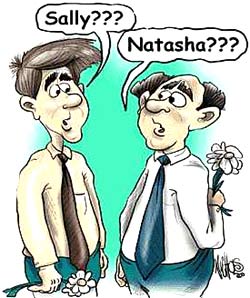 E-mails and phone calls link Yang and his wife in east China's Anhui Province with their two sons, one in the United States and the other in Beijing.
"We do not feel far from the children because we are in touch every day by e-mail," says Yang.
Yang Xia, one of Yang's sons, has written over 2,000 e-mails to his parents in the past two and half years.
"Never travel far when your parents are still alive," goes a traditional Chinese saying.
However, as times change, more young people work and live in other cities and even other countries, leaving their parents alone at home.
A recent survey revealed that about 37.3 per cent of elderly people in urban areas live alone, and the percentage in rural areas is 32.9 per cent.
"Distance means nothing when you care about each other from the heart," says Yang, whose family has just received a national Model Family Award for overcoming family difficulties with care and love.
The Model Family Award, issued by the All-China Women's Federation (ACWF) once a year, is just one of the things the country is doing to strengthen family ties and maintain traditional family values.
The award, started in the 1950s, honours 100 families nationwide every year.
This year, the number has been enlarged to 1,000, said Wang Yaling, who works with the ACWF.
In 1992, Yang suffered a stroke that left him paralyzed, but with the special care of his wife and two sons, Yang eventually walked again.
On August 15 last year, Yang celebrated his 65th birthday with his wife at his side, and e-mail congratulations from both their sons.
In a society where people are moving around more freely and frequently than ever, such close family ties are more precious than ever, especially for elderly people, or "empty nesters," who live apart from their children, Chinese sociologists say.
A recent survey shows that China currently has some 23.4 million "empty nesters" like Yang and his wife. "They need love, care and contact with the outside world," says Tai Enpu, director of the China Gerontics Research Centre.
People who live away from their parents can show their care by phoning, said Yang Xia.
However, phone calls and e-mails are only a second-best measure. For those parents whose children live in the same city, home visits are the surest and best way to keep parents happy.
With China's rapid economic development, more and more young people find their time taken up by their work and that they have less and less time to visit their parents.
Surveys show that about 70 per cent of urban young people rarely visit their parents on weekends. "This has increased the loneliness of the elderly," said Tai Enpu. "They need to talk with their children."
In recent years, a Chinese song titled "Go Home More Often," which reminds sons and daughters to care for their parents while building their own families, has won the hearts of the whole nation.
As China moves towards a graying society, with 132 million elderly people, the government and other social organizations are trying to encourage more family care for the elderly. During this year's Spring Festival, the city of Shanghai recruited 500 young volunteers to keep local "empty nesters" company on Lunar New Year's Eve, which fell on January 21.
Today's Top News
Top Life News

Zoellick: US can't close door to Chinese goods




US, N. Korea bilateral contact lasts one hour




Capital, Hebei in row over river water use




Referendum provokes rise in tension




Import of two Isuzu autos suspended




Farmers to get direct subsidies from the state