Careers, life chosen over kids by China's DINKs
(China Daily)
Updated: 2004-02-16 08:36
To have a child or not? That is the question puzzling many young couples in China these days.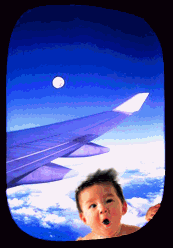 The idea of being a DINK couple, which stands for "double income no kids," may be common in many nations abroad, but in a country where bearing children to carry on the family line used to be the top concern, it represents a huge shift.
But there has been a steady growth in the number of DINKs in Chinese cities in recent years.
For various reasons, more couples are delaying having kids or choosing not to have them at all.
Zhang Hui, 29, is a civil servant working in Tianjin.
Having been married for five years, she and her husband are still without child - despite constant urging of parents who want to become grandparents.
"We are very intimate and deeply attached to each other," she said of her relationship with her husband.
"Sometimes I feel as if we are still on our honeymoon. We don't want to have a baby to take that away from us. We have the right to choose our own way of life."
Some couples favour not having children for more practical reasons.
Li Jie, 33, a sales manager in a foreign company, has been married for five years. Li told China Daily she does not want a baby before carving out a solid career.
""My husband supports me," she said. "We can't afford the time at present. We've got to invest our time in a more profitable way.
"If we succeed, we will create a good environment for our child to grow up in."
Li studies English every day and will take the TOEFL test next month.
As recently as one or two decades ago, a married but childless couple would be scrutinized. There would be gossip about their physical wellbeing or their parents' urging to carry on the family line.
After 25 years of reform and opening-up in China, the influence of Western culture is widespread, especially in big cities like Shanghai and Beijing.
People are now showing more tolerance to ideas once considered unconventional and strange.
A recent survey by the Women's Association of Tianjin shows that in the city, a metropolis adjacent to Beijing in North China, over 60 per cent of the surveyed believe "baring no children" is acceptable.
Li Shuihong, a student at the city's Nankai University, said she could understand and accept the DINK concept. "We should respect individuals' choices. After all, we are now living in a more pluralistic society."
However, Li said she still wanted to have a child. "A child may be a burden when you are young but you will get rewarded when you grow old," she said.
"It's an irreplaceable happiness to have children and grandchildren around you. Besides, a child can serve as a ballast to marriage."
Statistics show that not all DINKs remain that way. A large percentage of them do have children eventually, after some delay.
Chi Guizhu, a gynecologist at the Beijing Chaoyang Hospital, however, cautioned those who postponed having kids.
"Once they change their mind, they may have missed the best time physically for bearing children," Chi said.
"The best age to give birth for a woman is around 24 to 30 and a man 26 to 35.
"The older the couples are, the less active their eggs and semen, which will increase the risk of having babies with genetic defects.
"Moreover, a woman who does not have a child runs a higher risk of many diseases and will reach menopause earlier."
Zhou Xiaozheng, a sociologist at the Renmin University of China, expressed his concern over the DINK phenomenon.
"Those who remain as DINKs usually are people with high intellects and an abundance of talent," Zhou said.
"So them having no children is unfavourable for the society as we are endeavoring to promote the quality of our country's population."
Today's Top News
Top Life News

Zoellick: US can't close door to Chinese goods




US, N. Korea bilateral contact lasts one hour




Capital, Hebei in row over river water use




Referendum provokes rise in tension




Import of two Isuzu autos suspended




Farmers to get direct subsidies from the state