US Official: Anthrax drill shows weaknesses
( 2003-12-29 10:24) (Agencies)
A drill testing U.S. agencies' ability to distribute and administer antibiotics in the event of an anthrax attack found the federal government unable to respond quickly enough to prevent large numbers of deaths, officials said Sunday.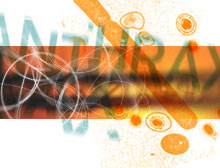 Holes were exposed and lessons were learned by the exercise, say officials.

The simulation -- held in mid-November and dubbed Scarlet Cloud -- demonstrated that perhaps thousands of fatalities might have occurred had such a widespread attack been real, according to a Department of Homeland Security official.

"It's an exercise to find our weaknesses, our vulnerabilities," the official said. "We did. It showed us how to determine where to apply our different efforts and energies.

"The drill showed we are much better at protecting Americans from an anthrax attack than we were two years ago or before September 11."

The two-day classified drill involved simulating the simultaneous release of anthrax in different types of aerosols in several American cities, said the officials, who declined to identify which locations were involved.

Homeland Security Secretary Tom Ridge, Transportation Secretary Norman Mineta and John Gordon, the head of the White House's Homeland Security Council, oversaw the exercise, the official said. Health and Human Services Secretary Tommy Thompson also was to participate but was involved in interviews regarding the flu outbreaks.

The Department of Homeland Security will take measures to make the antibiotic supply chain more efficient and improve the coordination of national disaster medical teams as a result of the drill, the department official said.

There is no plan to declassify any portion of Scarlet Cloud's results since it was done on the federal level and did not involve local or state agencies, the official said.

The drill was described as a routine exercise, part of a series of tests that the Department of Homeland Security will be conducting with other federal agencies to test vulnerabilities in protecting the country, the official said.

The drill comes two years after the anthrax-laced letter attacks that killed five people in the United States.

No one has been arrested in connection with the case.