Hollywood actress-singer signs deal to produce TV talk
( 2003-10-21 09:52) (Xinhua)
Hollywood actress-singer Jennifer Lopez has signed a deal with Universal Domestic Television to produce an hour-long daytime talk show, it was announced Monday.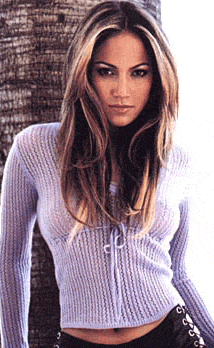 The talk show, similar to ABC's "The View," was hosted by Lopez 's sister, New York television and radio personality Lydia Lopez. The talk show will discuss pop culture, celebrities and fashion.
Lopez said she plans to make occasional appearances on the show, which will be produced by her Nuyorican production company for launch next fall.
"At Nuyorican, our goal from the onset was to produce good, quality material that would appeal to a broad audience," she said. "A talk show hosted by a group of smart women with diverse opinions and varied interests is tremendously exciting. We are going to have a lot of fun!"
Lisa Hackner, executive vice president of programming and development at Universal Domestic Television, said the show will " reflect the opinions, experiences and attitudes of younger women + something that is missing from the marketplace today + and be a destination for a new generation."
Casting is under way to round out the panel of four women, who will be "likeable, intriguing, opinionated and representative of a diverse group of viewers," Hackner said.
Celebrity guests who have a vested interest in the topics of the day will also weigh in with their opinions, she said.