China condemns Japanese landing on Diaoyu islands
( 2003-08-26 06:40) (China Daily)
China is issuing a strong protest against the "illegal'' landing of nine members of the right-wing Democratic Youth League of Japan on the Diaoyu islands yesterday morning, foreign ministry spokesman Kong Quan said.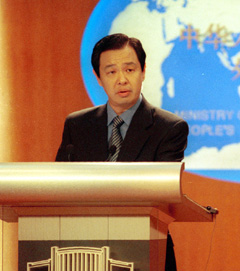 Kong Quan

The Chinese foreign ministry and the Chinese Embassy in Japan have been authorized to make solemn representations to the Japanese authorities and to convey China's strong protest, Kong said.

The spokesman said that the Diaoyu islands and their adjacent islets in the East China Sea have been an integral part of China since ancient times. China has "indisputable'' historical and legal evidence for this, he said.

Any unilateral action taken by Japan with relation to the islands is illegal and invalid, for such actions cannot alter the basic fact that the islands are an integral part of Chinese territory, Kong noted.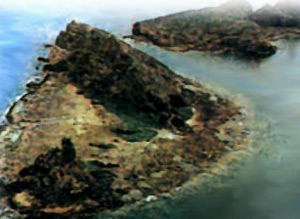 Diaoyu Islands
The spokesman urged the Japanese authorities to take immediate effective measures to eradicate the effects of the landing and prevent the reoccurrence of similar incidents.
Members of the Democratic Youth League of Japan previously landed on the islands in 1996, 1999 and 2000. They established a lighthouse and what they said was a shrine.