Actress-turned-tycoon released on bail
( 2003-08-17 09:33) (Agencies)
One of China's most famous film stars, who was arrested on tax evasion charges last year, was released on bail on Saturday, the Xinhua news agency reported.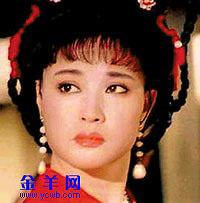 "The suspect in this case Liu Xiaoqing was released on bail and awaits trial out of custody on August 16 because she has shown signs of repentance and willingness to raise money to pay the overdue tax," it said.
Liu, a businesswoman and movie star in the 1980s, was arrested in July 2002 for allegedly evading 14.6 million yuan ($1.2 million) in taxes.
Liu's sister, Liu Xiaohong, was also given bail, but her brother-in-law Jing Jun remained in detention and faced prosecution, the Beijing Times newspaper quoted her lawyer as saying.
Liu's lawyer and relevant government authorities could not be reached immediately for comment.
Last year, the Beijing tax bureau investigated three companies owned by Liu involved in arts promotion and advertising.
Liu, best known for her role as a Qing dynasty (1644-1911) empress in the movie "The Reign Behind the Curtain" in the 1980s, gave up acting to become a businesswoman in the 1990s.
The government auctioned 18 of Liu's houses and apartments for 6.61 million yuan (US$798,600) in January.