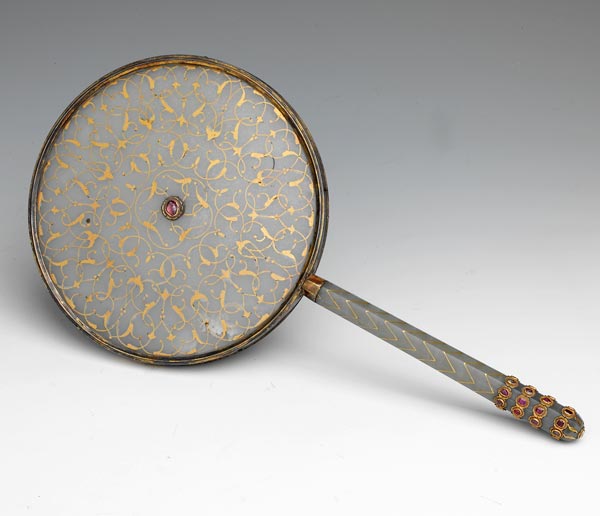 A mirror inlaid with precious stones [Photo provided to China Daily]
More than a hundred artworks reflecting the magnificent history of Turkey aim to lift the veil on the mystic Anatolian civilization, Zhang Kun reports in Shanghai.
Communication between China and Turkey has gone on for thousands of years. The exhibition at Shanghai Museum is presenting examples and evidence.
The exhibition Anatolian Civilizations: From the Neolithic Age to the Ottoman Empire presents 122 pieces from three acclaimed museums in Turkey. It is an important event of the 2013 Year of Turkish Culture in China.
The Turkish exhibits have come from three institutions: the Istanbul Archaeological Museums, Topkapi Palace Museum, and the Turkish and Islamic Arts Museum. "It's the first time many of the pieces are being exhibited outside of Turkey," says Yao An, deputy director of Art Exhibitions China.