Archaeologists find beauty in 10 top sites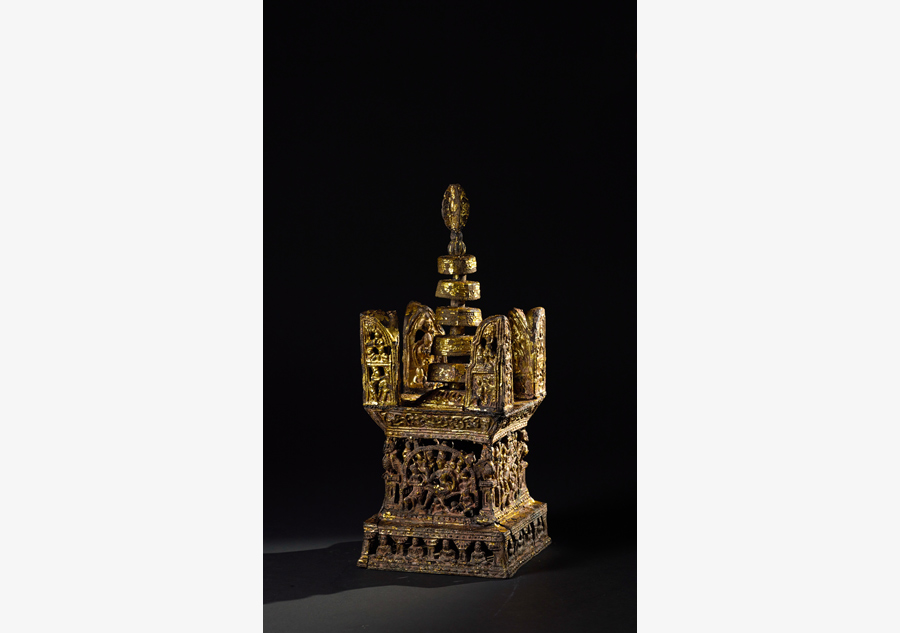 Gold-coated small Asoka pagoda found among relics from Qinglong town, Qingpu district, Shanghai, Tang (618-907) to Song (960-1279) dynasties. [Photo provided to China Daily]
Chinese archaeologists worked at more than 2,000 sites in 2016, and experts have selected the 10 best ones.
Among the Top 10 Archaeological Discoveries of China in 2016, which were announced on Wednesday, are the remains of a 2,000-year-old city unearthed on the outskirts of Beijing and items uncovered in the cradle of Shanghai that point to the ancient Maritime Silk Road.
Remnants of the Han Dynasty (206 BC to 220 AD) city of Luxian, covering 350,000 square meters in the capital's Tongzhou district, are among the top finds. The site was discovered during urban construction work for Beijing's future administrative center.