Chinese fans disappointed by latest season of Sherlock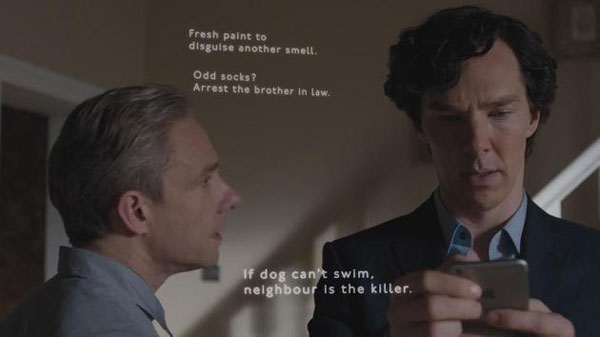 The new series of Sherlock is available on China's video streaming site Youku.com. [Photo/youth.cn]
The latest series of British drama Sherlock has received over six million viewings on China's video streaming site Youku.com and generated heated discussions since it was released on January 1. Yet many Chinese fans and mainstream media say they find the fourth season not as attractive as its predecessors.
The current season as usual includes a total of three episodes, with one episode being aired so far, which fans say has given too much ink to the characters' emotions and too less to the detective's logical reasoning process.
Audiences also complain about the estrangement between Holmes and Watson in the end of the series. They find it uneasy to accept the changes of their dispositions: the detective is no longer the cute and stubborn "sociopath", and his partner no more a sage-like doctor.
Some blame the lackluster of the series on the heroine dying too early and too suddenly.
Still, Douban Movie, a Chinese film rating website based on audiences' evaluation, gives the season an 8.5 out of 10 rating.
The first episode of the season, The Six Thatchers, was based on Arthur Conan Doyle's story The Adventure of the Six Napoleons and involved six smashed statues of the former UK prime minister.
The show, starring Benedict Cumberbatch as Sherlock Holmes and Martin Freeman as John Watson, has been a critical success and multiple-awards winner and catapulted the two actors to fame all over the world.