Cultural films fail to take off amid box office slump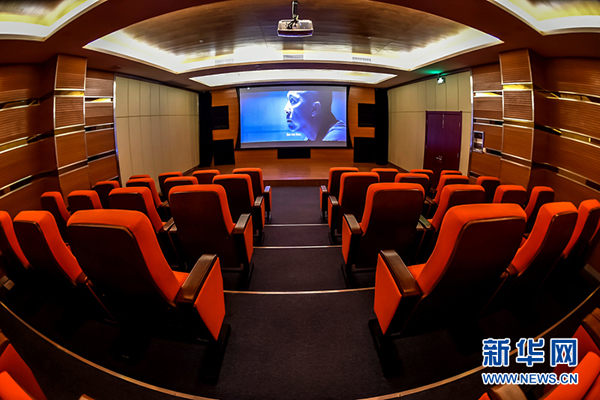 China's box office revenue stood at 4.5 billion yuan (around $680 million) in July, down 18 percent year on year, the first decrease in five years. [Photo/Xinhua]
Chinese consumers don't seem to be happy with the movie selection on offer in cinemas this year.
The country's box office experienced a summertime slump for the first time in five years as a dearth of blockbuster kept movie goers away from the big screens.
The film sector's woes deepened in the third-quarter too, with ticket revenues falling 16 percent from a year earlier.
Despite ticket sales expanding nearly 50 percent to 46 billion yuan last year, movie-goers parted ways with a mere 30 billion yuan as of the end of August – a far cry from the 60 billion yuan end-of-year prediction analysts had suggested.
Some have attributed the slump to a slowdown in the economy. Yet historically, the movie industry has been recession-proof, as people tend to flock to the silver screen as a respite from hard times.
According to James Wang, CEO of leading Chinese production company Huayi Brothers, the biggest box office earners in the last 20 years have come out when the economy is bad.
Mobile ticketing apps backed by e-commerce conglomerates have also hurt the market this year. Discounts offered by subsidies provided by the likes of Alibaba and Baidu, which accounted for as much as 10 percent of the total box office in 2015, fell by 70 percent this year, according to Nomura Holdings Inc. analyst Richard Huang.
Yet a major reason for the China's surprise box office decline may well be a consumer backlash against overpaid actors and overly commercial films. As the novelty of the new cinema environment wears off, Chinese consumers seem to be becoming more discerning in their movie choices.
The government agrees. China's top political advisors met in August to review a draft law that will call on the film sector to be more "centered on the people, guided by core socialist values," according to Xinhua. It means that the future of Chinese films may be less guns blazing and more "morality and warmth."
All this may come as good news for certain segments of the film sector, especially domestic cultural films centered on traditional Chinese elements.