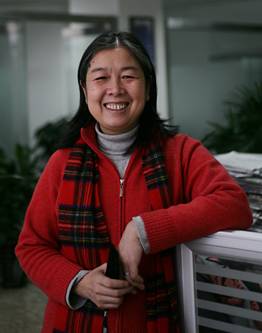 Li Xing
Assistant of Editor-in-Chief, Chief Editor of U.S. Edition, Senior Editor, China Daily.
Graduated from Beijing Foreign Studies University in 1981, and she took a professional training program in journalism at the University of Hawaii between 1981 and 1982 in the United States.
Li Xing got her MA in journalism in 1986 at Stanford University in the US.
Working as a reporter/writer for 30 years at China Daily, Li Xing has covered beat areas ranging from culture, science, health, environment, society to politics.
She has traveled in more than 20 countries, with several trips covering the country's top leader's visit to foreign countries. One of the most important columnists at China Daily, she has told stories and commented on a wide range of hot topics.
She has also contributed to writing the paper's editorials focusing on education, environment and international relations.