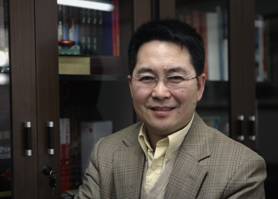 Qu Yingpu
Deputy Editor-in-chief, China Daily; Editor-in-chief, China Daily Hong Kong Edition
Qu is in charge of the editorial management of the China Daily and chinadaily.com.cn. Joining China Daily in 1987, Qu had been Deputy Business Editor, Director of the editor's office, Assistant Editor-in-Chief, member of the editorial board before assuming his present position.
Qu was the spokesman for the Beijing 2008 Olympic Torch Relay and is Vice-Chair of the Global Agenda Council on the Future of Journalism of the World Economic Forum.
Qu graduated from Shanghai International Studies University in 1987 with two bachelor degrees, in English language and literature and in international journalism respectively. He got his MPA at the Kennedy School of Government, Harvard University, in 2005.