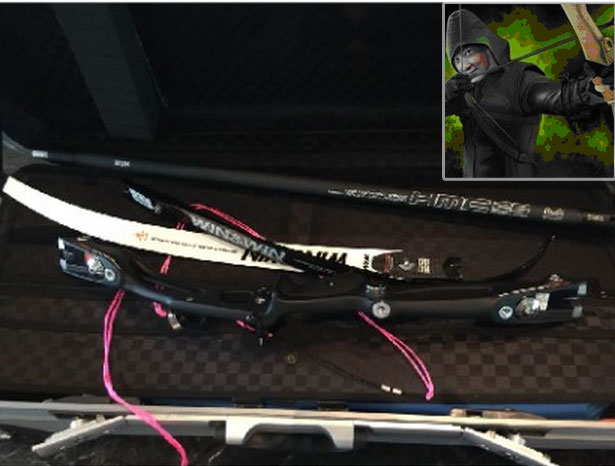 The big picture shows the arrow and bow found in Wang Sicong's car in Shanghai on Thursday. The small insert is the icon of Wang's Sina Weibo account on Sunday. The archer image was posted after the incident with police. [Photo from the Sina Weibo account of Wang]
Wang Sicong, the son of real estate tycoon Wang Jianlin, was taken to a Shanghai police station on Thursday for not cooperating with police who found a bow and arrow in his car, reported Xinhua citing Wang's post on social media website Sina Weibo.
Wang's car was stopped by police officers carrying out security check in the early hours of Thursday. The police officers found a bow and arrow in trunk of the vehicle and questioned Wang along with another man and a woman in the car. Wang was later taken to the police station for failing to cooperate.
At the police station, Wang apologized for his behavior and told the police about the origin and usage of the bow and arrow. He was released with no charges filed against him.