Long walk to school through mountains in SW China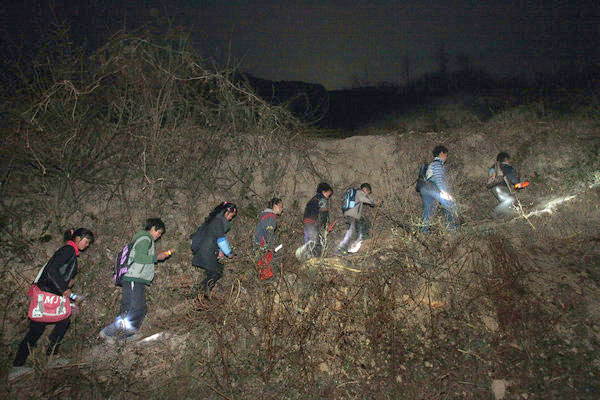 Students walk through the mountains on their way to school in Xinmin village, Weining county, Guizhou province on Feb 27, 2013. [Photo/CFP]
Every morning before dawn, more than 50 children cross three mountains with flashlights to get to school in Xinmin village, Weining county, Guizhou province.
Most of the children's parents are migrant workers who work in faraway cities and leave them to the care of their grandparents. They gather at 5:30 am and head for school eight kilometers away.
They have to cross three mountains, taking a break about every half hour.
There are some tombs and mine holes beside the road, and each time they pass these locations, the younger children hold onto the older children's hands and speed up.
Two hours later, they arrive at school and begin their day.