I take my seat at the Golden Grove
And watch the waitress, Xu,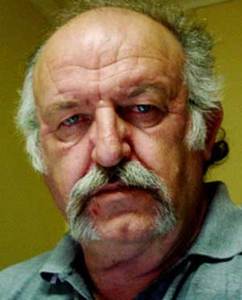 David Lewis Paget [Photo provided to chinadaily.com.cn]
She's sweet and pert, and her shortened skirt
Shows off a dimple or two;
She brings the menu, a pretty smile,
I get to the "Wo xiang yao..."
But she shakes her head, before I've said
What I want, would like, or how!



She points to the meal I didn't want,
I crease my 'lao wei' brow,
"No no – Lan shan" is my one response,
"Lan shan kafei, niu nai..."
Do you have it? – this is a coffee shop?
All I want is a cup – that's wrong?'
She rolls her eyes, looks up to the skies
And mutters: "Wo bu dong!"



I check my book, have I overlooked
Some word, some phrase – a tone?
"This is a Kafei Dian?" I say,
She brings me a chicken bone,
Immersed in water that they call soup,
I feel a sweat coming on,
I wave my hand, "bu xing, bu xing,"
She mutters a "Wo bu dong!"



Can you say "Yes?" Can you say "No?"
She shakes her head, "Mei you!"
The sweat breaks out on my fevered brow,
"Ni ting dong ma," I go.
She smiles so sweet, she shakes her head,
She never will understand.
"Ni lan shan kafei or not," I cry,
She mutters "Ni man man kan!"


"That's it, I'm off," I shout out loud,
"Wo yiao zou le," I roar,
She follows my every move as I
Make tracks for the outer door,
I pause and turn as I reach the street
To see her standing - then:
"Zai jian!" I snort, but she smiles at me:
"Goodbye – Please come again!"

Born in England in 1944, the author migrated to Australia with his family at the age of 13. He was an ex-printer and publisher though now retired. David went to China at the age of 60, to teach English to Chinese students at the Wenzhou Medical College. It was this late experience that inspired him to write poetry about China, and the Chinese.



[You are welcome to share your China stories with China Daily website readers.Detail]