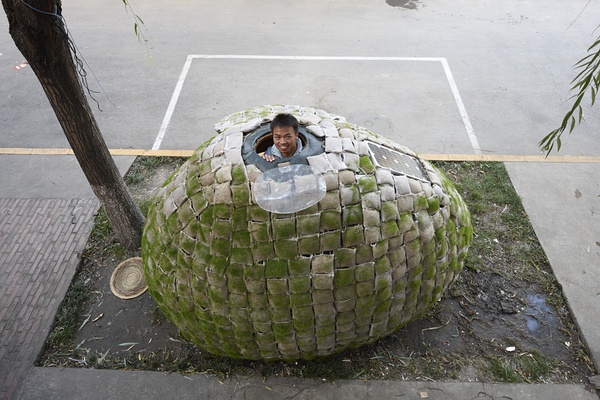 The outside look of Dai's egg-house in Beijing, Dec 1st, 2010. [Photo/Beijing Times ]

Ever imagined what it would be like to live inside a giant egg?

Dai Haifei, 24, a newly graduated architect, decided to make his own egg-style home after being unable to afford Beijing's sky-high rental prices. The two-meter high house with two wheels underneath is made from sack bags on the outside wall, bamboo splints on the inside and wood chippings and grass seeds in between. "The seeds will grow in the natural environment and it's cold-proof," Dai explained.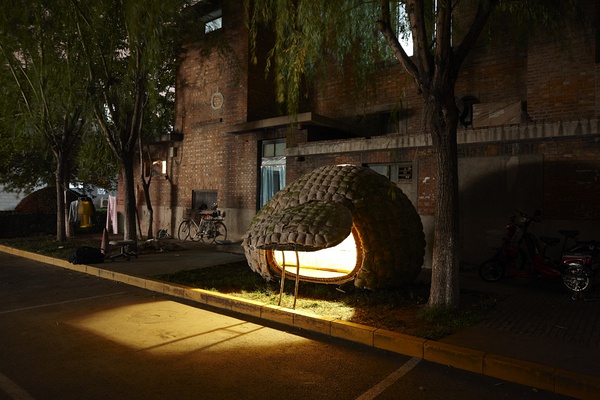 The outside view of Dai's egg-style house at night in Beijing, Dec 1st, 2010. [Photo/Beijing Times ]

Dai was inspired to build the 6,427 yuan ($964) home after attending the 2010 Shanghai Biennale Exhibition where he was attracted by a novel architectural project called "City's egg" earlier this year.

"I was impressed by the green-notion of building a house like that, especially in cities like Beijing where rental price for a fresh graduate is a huge burden," Dai said.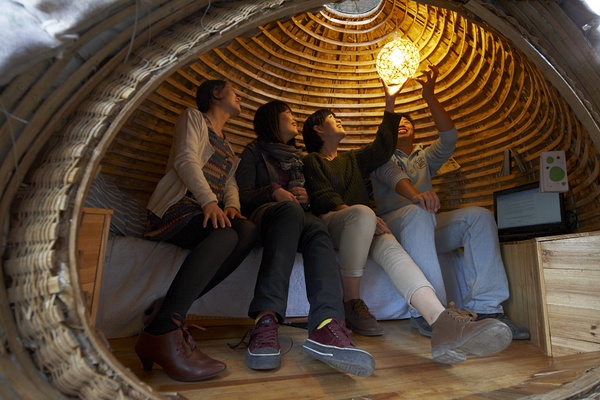 The simple layout inside the egg-style house. [Photo/Beijing Times]
He moved the house steps away from his office where he would stay until midnight before going to sleep inside the "egg". There's only one bed, a water tank and a lamp inside the house.
"I feel good living here though it's simple, and a bit cold sometimes, what important for me, is - it saves me a lot of money!" Dai told a reporter.