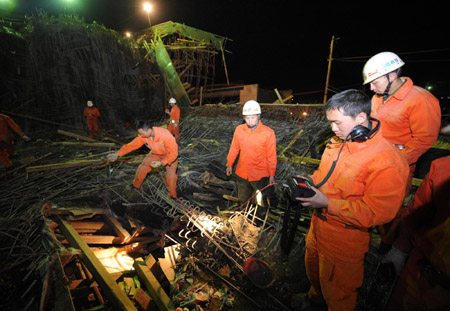 Rescuers use life detectors to search for survivors in debris of a collapsed overpass at the new Kunming Airport Jan 3, 2010. [Photo/Xinhua]  
Seven people were killed and 34 injured at 7:30 pm today when an unfinished overpass of the under-construction Kunming Airport collapsed, according to officials of the General Office of Kunming Municipal Government, the Xinhua News Agency reported.
Eight are in critical conditions.
Kunming Airport is designed to be China's major hub and gateway to the Southeast Asia and South Asia and a total investment of 23 billion yuan was allocated to the project. It is expected to handle 38 million passengers when put into operation.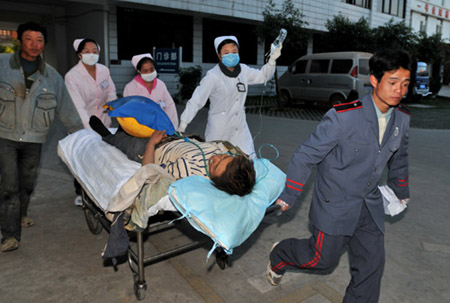 An injured person is hurried to the hospital after an overpass collapses at the new Kunming Airport Jan 3, 2010. [Xinhua]