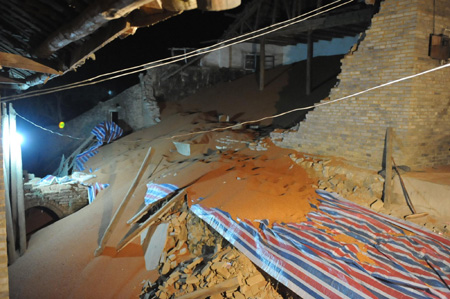 Site of a barn collapse in China's Guizhou province is shown in this photo taken on Sunday, October 18, 2009. [Xinhua]
GUIYANG: Ten people were killed and another nine injured after a barn in southwest China's Guizhou Province collapsed Saturday afternoon, local authority said.
The accident happened at a barn in Sanhe Town, Renhuai City when the barn staff were receiving grain from farmers, a provincial work safety bureau official said.
Rescuers are still searching at the scene. The cause of the accident is being investigated.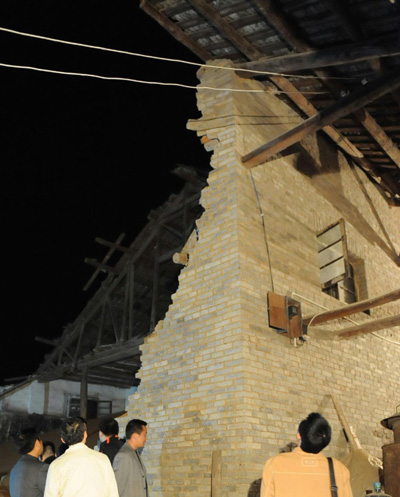 Rescue workers survey the site of a barn collapse in China's Guizhou province in this photo taken on Sunday, October 18, 2009. [Xinhua]