It's easy to think of Beijing as a series of landmarks: the Forbidden City, the Great Wall, Tiananmen Square, the Temple of Heaven. But that's not the real Beijing, according to Li Wenge, a 31-year-old photographer and web editor who has become famous for his photographs of Beijing's smaller and, he says, more authentic details.
"(Beijing is) just like a female celebrity you always see in TV, and she also has her ordinary life," he said.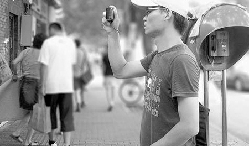 File photo of Li Wenge [China Youth Daily]
Six years ago, Li moved to Beijing from his hometown in central China's Hunan province for work. But since 2006, he has taken hundreds of photos across the city of seemingly ordinary things: a poster at a bus station, toys in a market, bicycle riders, chairs.
A selection of 100 of Li's photos - along with his clever captions - entitled "Beijing in Details" has attracted over 270,000 page views and 1,700 comments since it was published on Chinese forum Tianya.cn in December 2008.
Li does not use a professional camera. Instead, since 2006, he has used three ordinary digital cameras. But he does not like photos taken by advanced cameras or what he dismissively called "very clear photos."
"What I want is the plain beauty," Li said.
Perhaps one of Li's most poignant photographs is a personal one. Since Li is from Hunan, he needs a temporary residence permit to stay in Beijing. After receiving it, Liu took a photo of the permit with Tiananmen Square as the background, and posted it with this caption:
"All people alive today only live on the earth temporarily and will return to the dust in the end. For non-Beijingers, to have the temporary residence permit is sad in heart, just like the South gives permit to migratory birds and the ocean gives permit to fish. But there is so much sadness like this, and we are becoming used to it. "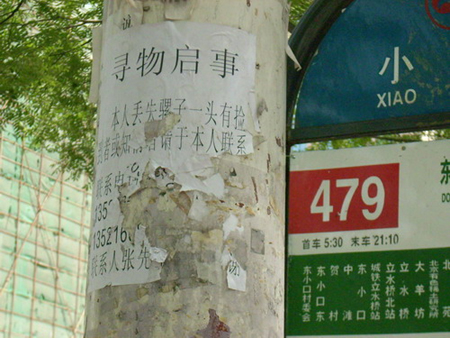 A poster near a bus station asking for help to find a lost mule. [Li Wenge]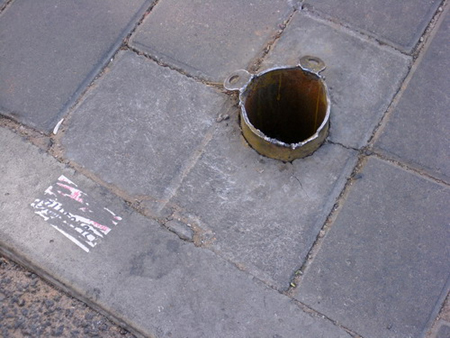 Little bear [Li Wenge]