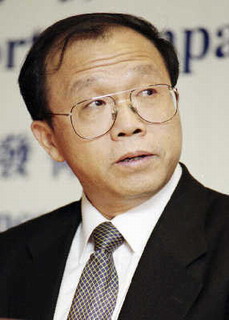 Li Peiying [Xinhua]
JINAN: Li Peiying, former chief of the Capital Airports Holding Company (CAH) who was convicted of taking bribes and embezzlement, was executed Friday in Jinan, capital of east China's Shandong Province, according to the Supreme People's Court.
The execution came one month after the Shandong Provincial Higher People's Court upheld the death sentence against Li's appeal. The supreme court had reviewed the sentence.
Related readings:


 More than 9,000 officials guilty of corruption: SPP


 CPC issues new party rule on corruption


 Military officers suspected of corruption

 China launches corruption-busting hotline


Shenzhen mayor sacked over corruption allegations
Li, 60, former chairman and general manager of CAH, was sentenced at Jinan Intermediate People's Court on February 6 after being convicted of accepting bribes of 26.61 million yuan (3.9 million US dollars) from 1995 to 2003 and misappropriating 82.5 million yuan for personal use from 2000 to 2003.
Li appealed to the Shandong Provincial Higher People's Court after the conviction. The provincial court rejected Li's appeal and upheld the death penalty.
According to law, the death sentence has to be reviewed by the Supreme People's Court before it is enforced.
CAH, under the Civil Aviation Administration of China, is a large  state-owned enterprise. It has 30 airports in nine provinces and more than 38,000 staff.