SHANGHAI: Eligible couples in the city are for the first time being encouraged to have a second child, as authorities make an effort to tackle the burden of an aging population.
Family planning officials and volunteers will make home visits and slip leaflets under doorways to encourage couples to have a second child if both grew up as only children. Emotional and financial counseling will also be provided, officials said.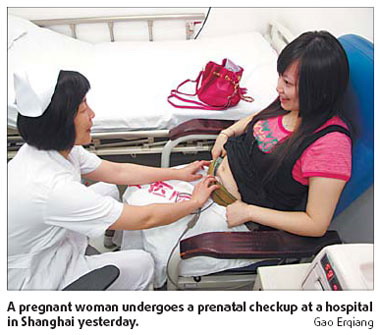 Related readings:


 Craving for a second child? Govt will dent your pockets

 Populous province rules out second child restrictions


 Only child adults in Shanghai want a second child


 Shanghai makes it easier to have a second child


 Youth feel pressure of looking after aging parents


 China may miss last chance to tackle aging population
"We advocate eligible couples to have two kids because it can help reduce the proportion of the aging people and alleviate a workforce shortage in the future," said Xie Lingli, director of the Shanghai Population and Family Planning Commission.
Shanghai, the country's most populous city, has more than 3 million registered residents aged 60 and above, nearly 22 percent of the population. By 2020, the proportion is expected to rise to about 34 percent.
The country's family planning policy has been relaxed in recent years, allowing couples who are the only children in their families to have a second child.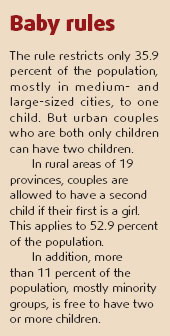 "The rising number of aging people will put pressure on the younger generation and society. We need to find ways to solve the problem, but it doesn't mean the country's family planning policy will be reversed," Xie stressed.
One salesman was cheered by the new attitude in Shanghai.
"I'm not sure, but such policy really gives us one more option. If family finance permits, I want to have two kids with my wife in the future," said 25-year-old Xiao Wang, who works at a local company. He and his girlfriend are both single children in their families.
However, not all residents are so keen on the idea.
"I don't think we will have a second kid," said 26-year-old Xiao Chen, an office worker. "After all, it is stressful work raising a child."