The press conference of the recruitment of Expo 2010 ceremonial staff was held June 5 in the Great Hall of the People in Beijing. World Star Jackie Chan was invited to the scene and sang an Expo song to give best wishes to the recruitment.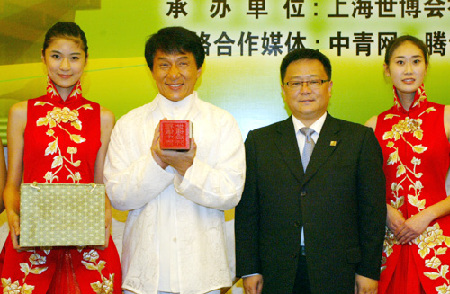 Recruitment of Expo ceremonial staff kicks off in Beijing and Jackie Chan is invited to the scene. [expo2010.cn]
The recruitment was held by Chinese Communist Youth League, the youth organization affiliated to Communist Party of China, and the Bureau of Shanghai World Expo Coordination.
The recruitment will be nationwide and last for a year, which is consisting of activities such as TV programs, parties and online promotions. Activities will be held in more than 20 cities. It is expected that about 50 million will join the recruitment and the final 350 winners will be the staff pool for Expo events.
The official Website of the recruitment is www.youth.cn and the related information is only available in Chinese.