BEIJING -- China's steel exports could contract 80 percent by volume this year, more than the previously forecast 50 percent, a senior domestic industry expert told an industry conference Wednesday.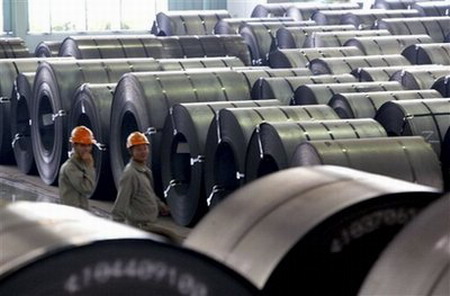 In this September 10, 2004 file photo, two workers walk past rolls of steel at a Baosteel production line in Shanghai, China. [Agencies]
Shan Shanghua, secretary-general of the China Steel Industry Association, said steel exporters faced a "grim" situation as the world economy remained weak.
Customs statistics have shown a big drop in steel exports, which fell 9.6 percent month-on-month to 1.56 million tonnes in February.