HONG KONG -- Organizer of China's leading trade fair, commonly known as the Canton Fair, said here Friday that greater efforts will be made to woo buyers from emerging markets to ensure high buyers' attendance to the fair amid global financial crisis.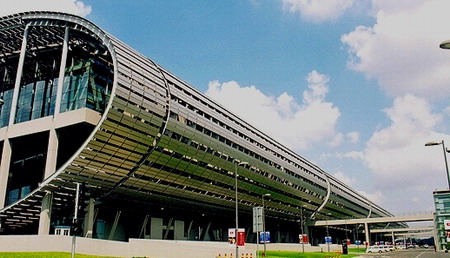 Undated file photo show Chinese Export Commodities Fair (Pazhou) Complex where the Canton Fair is held, in Guangzhou, south China's Guangdong province. [china2west.com]
"Apart from buyers from traditional target markets such as Europe, the US and Japan, we are making bigger efforts to attract buyers from emerging markets including the Middle East, Central Europe, Africa, India and South America," said Wang Junwen, director of the China Foreign Trade Center, at a press conference.
The 105th China Import and Export Fair will run from April 15 to May 7 in the southern metropolis of Guangzhou, said Wang, adding that invitation letters had been sent to 800,000 overseas buyers.
The fair, top be held in three phases, will accommodate more than 55,000 stands with a total floor exhibition space up to 1.1 million square meters.
By February 3, 55,057 stands had been arranged for exhibitors, the total number of which exceeded that of the 104 fair last year, he said.
The director said that much efforts had been done to improve the fair's service, including the opening of a client center and the fixing of more than 1,000 wireless Internet launching points to ensure free access to the Internet throughout the exhibition halls.
Meanwhile, all the exhibition halls will be closed one hour later than in the previous fairs to increase business opportunities, he said.
Foreign trade in China had met unprecedented challenges amid the global financial crisis, but the prices and quality of Chinese products still enjoyed some comparative advantages, said Chinese Vice Minister of Commerce Zhong Shan at the press conference.
The Chinese side is organizing quality products and suppliers to the fair, a move which he said will meet buyers' expectation.
The vice minister also said that China welcomes foreign products with competitive edge to enter Chinese market.