BEIJING - Mainland-based Association for Relations Across the Taiwan Straits (ARATS) on Tuesday condemned the treatment of a mainland scholar at the hands of an angry mob in Taiwan.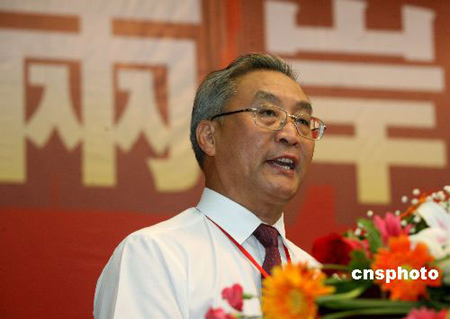 Dean of Journalism in Xiamen University, Zhang Mingqing, delivers a speech in this file photo. [cnsphoto]
In a letter to Taiwan's Straits Exchange Foundation (SEF), the ARATS expressed "strong indignation" over the incident at a Confucius temple in the south of the island on Tuesday morning.
A local legislator allegedly incited the mob to close in on Zhang Mingqing, dean of journalism at Xiamen University, who was shoved to ground during a tour of the site.
Zhang was visiting the island at the invitation of the Taiwan National University of the Arts.
The ARATS asked the SEF to convey its message to the Taiwan authority that Zhang's safety should be assured.
The Taiwan authority should seriously punish the culprits and take measures to prevent such acts occurring in the future, it said.