FACTBOX-Facts about Japan PM Abe, Chinese Premier Wen
TOKYO - Chinese Premier Wen Jiabao visits Japan for three days from Wednesday, the first by a Chinese premier since 2000.
Here are some facts about Wen and Japanese Prime Minister Shinzo Abe.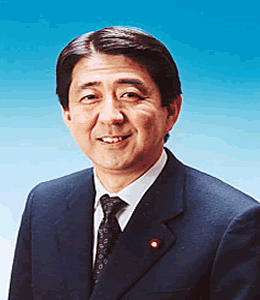 *Born in 1954 and a third-generation politician, Abe is Japan's first prime minister born after World War Two. He has made revising the US-drafted postwar pacifist constitution and boosting Japan's security profile key planks of his agenda.
*His grandfather, Nobusuke Kishi, was a wartime cabinet minister who was imprisoned but never tried as a war criminal after World War Two. He served as prime minister from 1957 to 1960 and had a strong influence on the young Abe.
*Abe's wife, Akie, became a media darling after her husband took office, with tabloids full of tidbits about her clothing and love of South Korean TV. Akie, who also appeared on Chinese TV ahead of Wen's visit, has used her popularity to help shore up her husband's falling domestic support and soften his image overseas.
*Abe, known for his stylish clothes and soft-spoken ways, is fond of archery, which he has demonstrated on television.
WEN JIABAO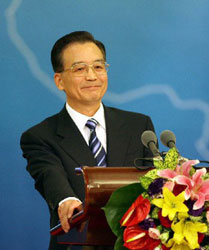 *Born in 1942 in the northern Chinese port of Tianjin, then under Japanese occupation, Wen comes from a family of school teachers. He often peppers interviews with classical phrases and quotations from favourite poets.
*Trained as a geologist, Wen spent many years during Mao Zedong's Cultural Revolution (1966-1976) working in the poor northwestern province of Gansu. Since becoming premier in 2003, Wen has focused on bringing economic develop to poor rural areas and narrowing China's gaping social and regional inequalities.
*Wen recently told Japanese reporters that his hobbies included letter-writing and playing table tennis with his grandchildren. He said he played basketball and baseball as a youth, though American-origin baseball was rare in China. Wen said he wanted to play some ball with Japanese university students in Kyoto.