A young lady gave a 100-yuan note to the cash desk for two persons' meal at an Origus pizza buffet restaurant in Beijing, only to find the change to her was only 20 yuan.
The lady, surnamed Lu made an immediate claim for the two fen change but she turned surprised when the cash girl told her to help herself with the coins in a small box beside the desk if she needed it.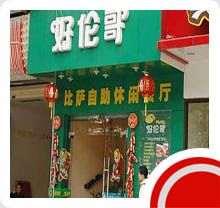 The Origus pizza buffet, along with Big, another one of the same kind raised prices in the wake of the increasing cost for the catering industry last year. Origus is 39.99 yuan per person from 39 yuan while Big changed their price tag from 39 yuan into 41 yuan.
But Lu said it is improper for customers to fetch the money themselves without a notice informing them of it near the box. "How can I make free with the restaurant's money? The restaurant must give the change in person." she said.
According to a staff member of the restaurant Lu entered, they put the coins aside because most customers just don't care about the tiny amount or are reluctant to take coins with them. "Some people who take the coins leave them on the tables or drop them on the floor," she said, "We find quite a number of them during the daily cleaning."
In another Origus restaurant, scores of people entered within 20 minutes during the supper hour, none of them asking for the one fen change.
An on-line post reading "Do you get the one fen change from Origus?" attracted numerous respondents, most of whom said they just forgot the coins because they thought it was troublesome to take coins.
A customer surnamed Chen said he was revolted at the 39.99 price tag. "What not say it 40 yuan? Why did they bother to play the trick?" he wondered.
An operator of the Origus customer service hotline said to Beijing Youth Daily that the one fen change would be unasked for and the money from those unconcerned customers would go to the charity.