Airbus said in a statement that specialists had been dispatched to Russia to provide assistance.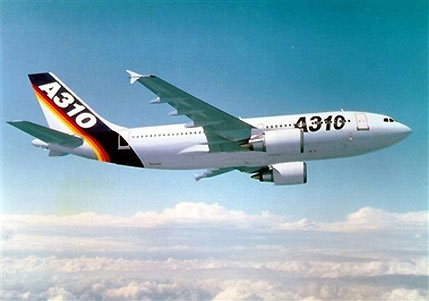 In this undated picture released by Airbus Industries one of its A310 passenger planes, the same type that crashed in Russia early Sunday, July 9, 2006, is seen flying somewhere in an undisclosed location.  Russian news agencies said up to 150 people may be killed in the accident. [AP Photo]
The plane was built in 1987 and had carried out more than 10,000 flights, Airbus said.
However, another A-310 airplane owned by the Sibir airline was forced overnight to make an emergency landing in Ukraine's town of Simferopol en route from Antalya in Turkey to Moscow, after its team noted a falling level of oil in one of the plane's engines.
In a previous major accident at Irkutsk airport in 2001, all 145 people aboard a Tu-154 jet were killed as the plane was coming in to land.