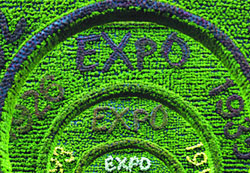 Organizers of the 2010 World Exposition in Shanghai have drawn up plans for roping in corporate sponsors.
There will be 10 to 15 expo partners as well as 12 to 20 major sponsors from around the world, it was revealed at a news conference in Beijing yesterday.
Domestic manufacturers of licensed products will be chosen this year and overseas companies next year with production and sale of the products to continue until the end of 2010.
Sponsors of the expo can enjoy tax breaks in accordance with related government regulations, Yang Xiong, Shanghai's vice-mayor, said at a State Council Information Office news conference, but provided no more details.
China began sending out invitations to countries and international organizations last month and France, Canada, Switzerland and New Zealand are among those which have confirmed that they would participate in the event.
Visitors to the expo are estimated at 70 million, compared to the 22 million who visited the 2005 expo in Aichi, Japan.
The expo, which covers 5.28 square kilometres, will open on May 1 in 2010 and expects delegations from more than 200 countries or international organizations.
Phase one of the construction of the expo site is near completion with the relocation of 18,000 households and 272 companies, Yang said.
It is the first time that the 155-year-old event is being held in a developing country.
With a theme of "Better City, Better Life," the expo will focus its activities on the concepts of city, environment and quality of life, a common concern for all cities, said Yang, also the executive deputy director of the Expo 2010 executive committee.
Common people will also have access to the expo through various activities, such as visiting the pavilions, gala performances by domestic and international cultural organizations and various forums, Yang said.