China started waiving nationwide the 10 percent vehicle purchase tax for a total of 17 new energy passenger car models, including fully-electric and plug-in hybrid cars.
Only six models on the list are available in the market, while 11 are still in the planning stage.
The country has been giving subsidies ranging from 33,250 yuan to 57,000 yuan ($5,410 to 9,280) to buyers of selected new energy cars since September 2013.
Here are the 10 new energy car models having lowest manufacturer suggested retail price and are on the favorable policy list:
10.
Green Wheel Lufeng
MSRP: 298,000 yuan
National subsidy: 47,500 yuan
Driving range: 180 km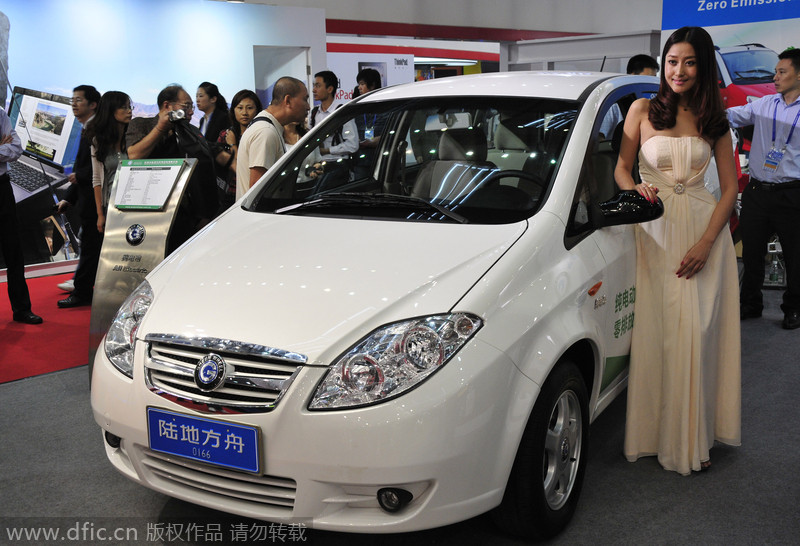 A model is pictured with a Green Wheel electric car in November 2011 in Shenzhen, China. [Photo / IC]