Green way to go
(China Daily)
2011-12-14 07:56
| | |
| --- | --- |
| | |
Unfortunately China, which was once known as the "kingdom of bicycles", has become one of the most hostile places for cyclists.
More and more cities in developed countries are starting to encourage people to forgo their cars in favor of environmentally friendly bicycles and it is time for Chinese cities to recall the country's strong bicycle legacy and seek to end the tyranny of automobiles on our streets.
The lanes intended for bicycles are all too often used by drivers as a way of escaping traffic jams and are frequently blocked or squeezed into an arm's width by parked cars, and rare indeed is the driver who shows any consideration for cyclists.
Yet encouraging residents to leave their cars and use other forms of transport would not only relieve traffic congestion, it would also improve the air quality. As automobile exhausts are a major contributor to the suffocating smogs that are smothering Chinese cities.
But despite the congestion and pollution our love affair with cars continues unabated. In Beijing, for instance, the number of automobiles has jumped from 1.73 million in 2001 to nearly 5 million in 2011.
Even though Beijing's subway system already carries 7.5 million passengers a day and people make 20 million trips by bus on average each day, they are still not enough to meet the needs of the city's growing population. So encouraging more people to use bicycles is the easiest way to relieve the strain on public transport and getting people to travel green.
Hangzhou, capital of Zhejiang province, has been actively promoting bicycle use. The city government created 61 bicycle rental service spots near public transport hubs with 2,800 bicycles in 2008. Three years later, the rental network has expanded to 2,431 spots with more then 60,600 bicycles and the daily average rentals are now 230,000. The government will add 200 more rental service spots and 5,000 bicycles at the end of 2011, making Hangzhou the city boasting the most public bicycles in the world.
Some other Chinese cities have also introduced a bicycle rental service. But poor management and a lack of public awareness mean they have often failed to take off.
To help such initiatives succeed the authorities need to strengthen the management and supporting policies for such services and ensure there are secure and well-managed parking sites for bikes, especially at subway and bus stations. A series of publicity campaigns should also be launched to raise the public's awareness of the benefits of bicycles.
And more needs to be done to protect cyclists' road rights, beginning with special lanes reserved for cyclists.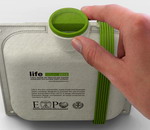 An Italian designer, Andrea Ponti, designed a recycled paper-made water container for the Milano Expo 2015, according to yankodesign.com.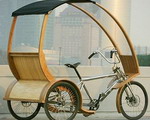 The Bamboo treecycle developed by MGT Engineering Ltd is on dispay at the 21th China Int'l Bicycle and Motor Fair.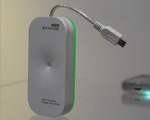 A US electronics company invented a charger that draws its power from Wifi signals.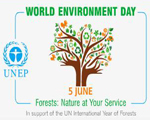 World Environment Day is an annual event that is aimed at being the biggest and most widely celebrated global day for positive environmental action. The theme this year is Forests: Nature At Your Service.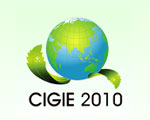 The China International Green Industry Expo 2010 (CIGIE 2010) is an important international green industry exhibition hosted by the Chinese government and held at the Beijing Exhibition Center, Nov 24 to 27.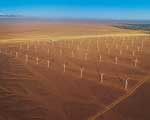 China Wind Power 2010 is the largest and most important international wind power conference and exhibition in China.